PSN Flash Sale has Valentine's day inspired deals
The PSN has some nice deals for Valentine's day this weekend. Perhaps a few titles to surprise your loved one with?
Published Sat, Feb 13 2016 6:04 AM CST
|
Updated Tue, Nov 3 2020 12:01 PM CST
Another holiday another round of deals to commemorate the day. The PlayStation Network is rife with savings up to 75% off on games for the PS3, PS4, PS Vita and even the aging PSP. All these deals are going on until the 15th at 11AM PT.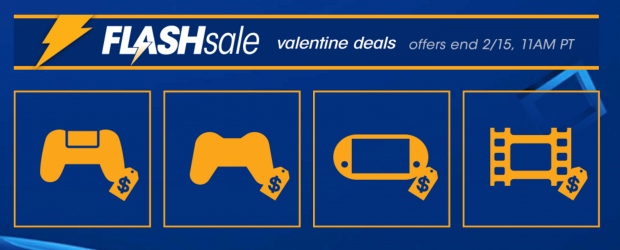 The funny thing is that none of the games listed are necessarily titles that have anything to do with the loving holiday. It's an excuse to sell us things at lower prices, which isn't a bad thing if you've been wanting something and have been waiting for a sale like this one to get it. And the selection this weekend is massive with 216 titles to choose from.
Looking to enjoy the Battlefield series if you hadn't had the chance already? Battlefield is at the forefront on all platforms with 60% off. Magicka 2 is also there for $5.99 and you can find the classic Sniper Elite 3 Ultimate Edition for the PS3 on sale for $8.99. Overall a good selection that warrants a look through to add something new to the collection, or to lovingly add to your partners collection, because that's what great significant others do, right?
Related Tags