Rocket League is soaring to the Xbox One next week
Rocket League is arriving right on schedule next week on the Xbox One. You'll be able to enjoy some nice exclusives to make it worth your while.
Published Wed, Feb 10 2016 1:00 PM CST
|
Updated Tue, Nov 3 2020 12:01 PM CST
Rocket League has been promised to make it to the Xbox One this month, and it looks like they're releasing it right on schedule.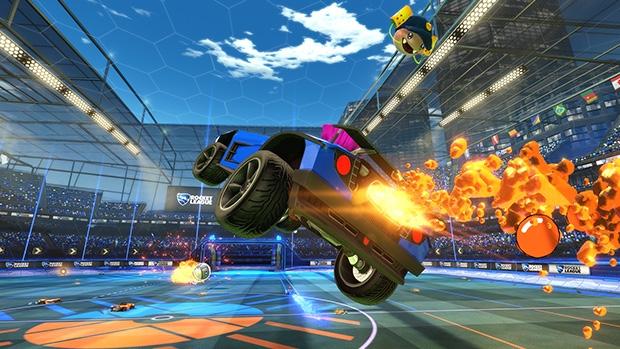 Starting on the 17th of February you'll be able to pick it up from the Xbox store for $19.99. The Xbox One version is getting all three of the previously released DLC packs bundled into it for free, adding a bit more value to it. That means you'll get six new cars and more decals than you'll know what to do with.
To sweeten the deal, prospective Xbox One owners will get two exclusive vehicles, the Armadillo, from Gears of War fame and a Warthog, from Halo. It would be blasphemy if these made their way to the PS4 or even the PC. They're also keen on adding in some garage items from Sunset Overdrive, again exclusive to the Xbox One.
DLC included for free in the Xbone version:
"Supersonic Fury" - Two Premium Battle-Cars, 12 Decals, 5 Paint types, 2 Rocket Trails, 2 Wheels

"Revenge of the Battle-Cars" - Two Premium Battle-Cars, 12 Decals, 3 Paint types, 2 Rocket Trails, 2 Wheels, 4 Toppers, 2 Antennas

"Chaos Run" - Two Premium Battle-Cars, 12 Decals, 2 Wheels, 2 Rocket Trails, 3 Toppers, 3 Antennas
Related Tags