Fable Legends will use foliage physics to increase visual fidelity
Fable Legends will make use of foliage physics to improve its graphical prowess.

Published Fri, Feb 5 2016 10:58 PM CST
|
Updated Tue, Nov 3 2020 12:01 PM CST
There is considerable hype surround Fable Legends, thanks to its use of DirectX 12 - being up to 40% faster under DX12 - but now we're hearing that the team at Lionhead Studios will feature some trickery to get the visual fidelity of the game improved.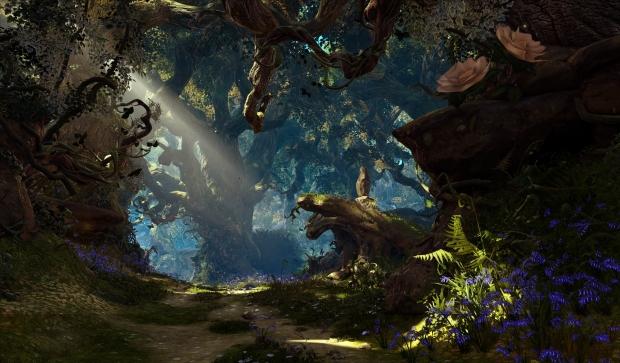 Lionhead is making good use of foliage physics to "increase the richness of ground surface cover", which is something Lionhead Studios' Senior Programmer, Sam Swain, will be discussing at GDC 2016 next month. During a session called "Creating Lush Dynamic Procedural Foliage for Fable Legends", the description for the session teased "To continue to push the boundaries of visual fidelity for Fable Legends, we have worked to increase the richness of ground surface cover and accelerate artist authoring workflow".
The description continues: "The talk will describe the various procedural tools and techniques, in-editor and at run-time, that have been employed to provide a fully dynamic mesh instancing system, non-destructive surface editing capabilities, and the power that such tools bring. There will be many examples of what has been achieved and learned from adopting these approaches and how they have behaved alongside the more traditional approaches also used".
Related Tags