25 worst passwords 2015, are you using one of them? Time to Change!
SplashData has released their top worst passwords of 2015, and Star Wars themed passwords seem to have made the list. Better change your passwords now!
Published
0 minutes & 31 seconds read time
Passwords are sometimes the first and last defense for your precious data. We probably mostly try to make them complex and full of symbols, numbers and non-words. But as it turns out, a lot of people still have easy to remember, and easy to hack passwords.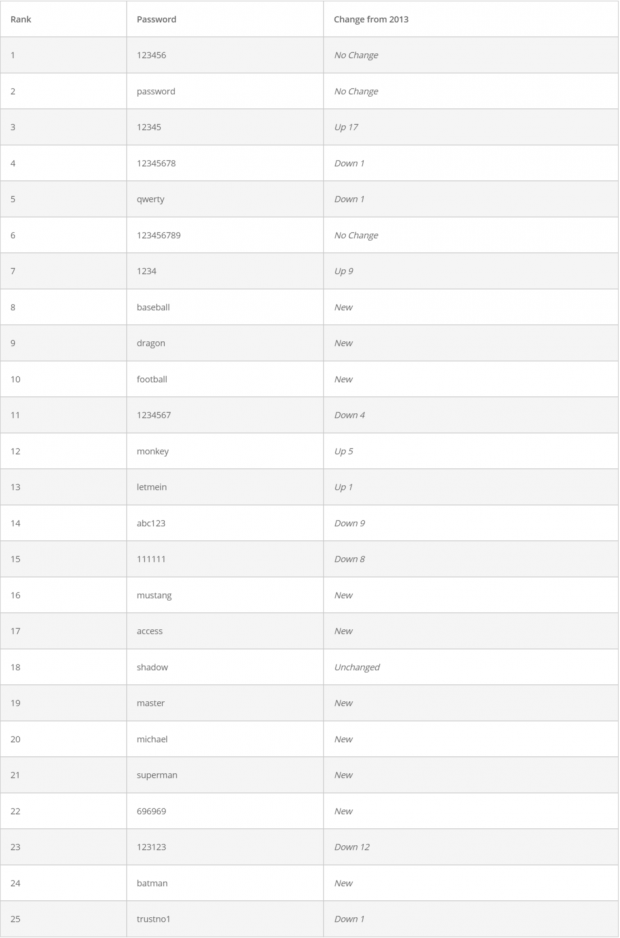 The top 25 passwords have been compiled by a company called SplashData to help show how insecure and unserious so many happen to be about password security. The list for 2015 is both surprising and also very sad. Despite the increase in security breaches and the ready availability of rainbow tables and brute force password lists, simple passwords still seem to persist.
So if you use one of the passwords listed below, you might want to consider changing it. Or you'll be extra vulnerable.
Related Tags