In Win puts an infinity mirror on the 805, with other improvements too
In Win continues to innovate by making an infinity mirror for the 805, which looks great and pays homage to Las Vegas.
Published
0 minutes & 50 seconds read time
In Win is always looking to innovate and find new ways to dazzle their customers with new things. That thinking extends to products already in the market too.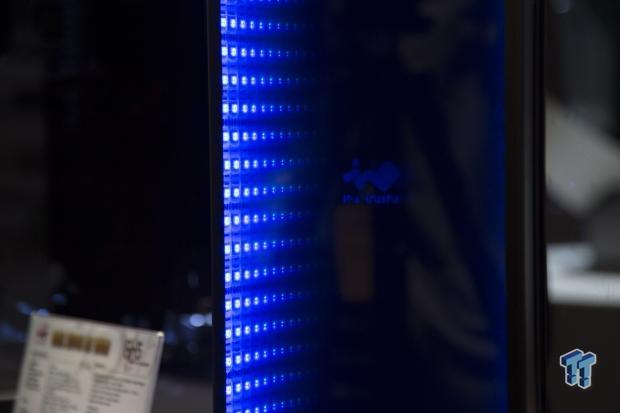 At CES this year they brought the ubiquitous 805, but with a few new changes instead. In place of the normal front panel, they put on a an infinity mirror complete with RGB lights on the inside. It's more than appropriate for the particular Las Vegas flavor, and it's not really too garish either. It's only a few cm deep, but the effect is really well done.
The infinity lighting is controlled by the ASUS RGB motherboard and can have any number of different patterns and colors. The case on display was simply revolving around the color wheel. It's a prototype and they're just looking for feedback on the design to see if it's something that they might implement in future designs, or even as an add-on later. They've also added metal extensions on the bottom of the case that hold the tempered glass side-panels in, so they don't fall so easily when you remove them.
The changes don't have a set release date, though if the infinity mirror is well received, we might see that in production within the coming months.
Related Tags