Some of the ASUS R9 Fury STRIX cards can be unlocked to Fury X specs
Users are unlocking their ASUS R9 Fury STRIX cards to full-blown Fury X specs.

Published Sat, Dec 12 2015 5:18 PM CST
|
Updated Tue, Nov 3 2020 12:02 PM CST
In the coming weeks, there's going to be a surge in sales for ASUS and its Radeon R9 Fury STRIX card, as reports are suggesting that some users have been successful in unlocking the card to the full Fury X specs - with 4096 stream processors, up from the 3584 on the R9 Fury.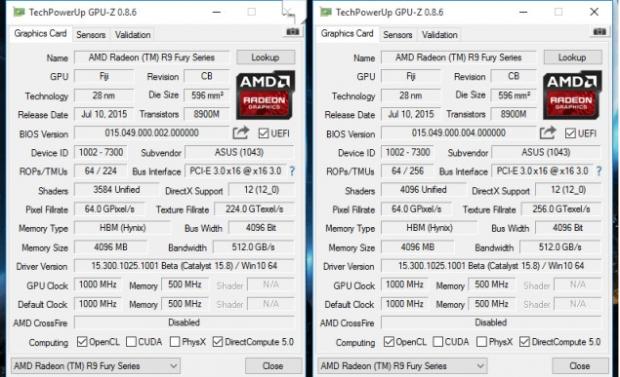 On the XtremeSystems forums, user '2good4you' said he was able to unlock all of the stream processors, leading to rumors that ASUS is using the full-blown Fiji XT GPU, the same used on the Radeon R9 Fury X. But, this trick is limited to specific batches of the ASUS R9 Fury STRIX, and in specific locations - so your results will vary. The steps to get your ASUS R9 Fury STRIX unlocked to the full 4096 stream processors is relatively easy, with OCN user 'TX12' releasing a universal tool that will allow any Hawaii, Tonga or Fiji GPU to be potentially unlocked to its more powerful variant.
Once the ASUS R9 Fury STRIX had its stream processors unlocked from 3584 to 4096, he achieved silent fan operation with a GPU clock of 1050MHz, at 1.19V. Cranking the GPU up to 1150MHz required much higher voltage, with 1.3V required and maximum fan speed. This will depend on multiple factors of the card, like the ASIC quality, and more. But still, receiving a free performance improvement to the Fury X is not too bad at all, and it reminds me of the days of unlocking my previous ATI Radeon cards to their higher-end parts, for free. Oh, those were the days.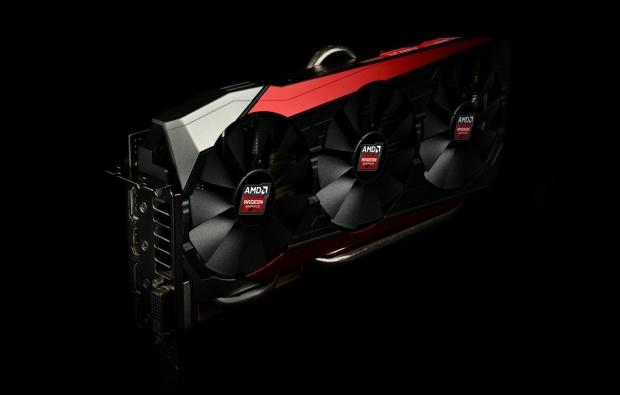 Related Tags