ARK: Survival Evolved running at 30-45FPS on Xbox One
Studio Wildcard has PC optimizations for ARK on the way, with the Xbox One version of the game hitting 30-45FPS.

Published Thu, Dec 10 2015 11:22 PM CST
|
Updated Tue, Nov 3 2020 12:02 PM CST
Studio Wildcard has begun talking more and more about the Xbox One version of its CryEngine-powered ARK: Survival Evolved, which will be released into the Game Preview mode (the Early Access equivalent on the Xbox) next week.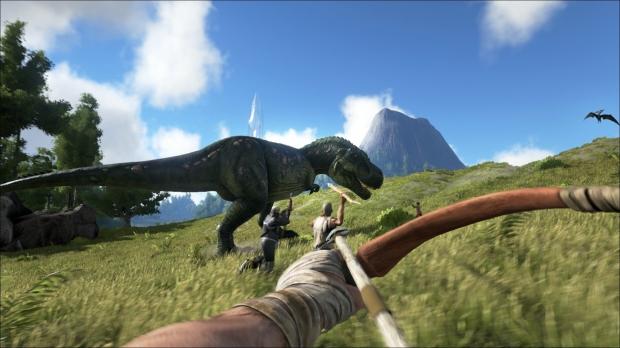 Jesse Rapczak, co-founder of Studio Wildcard, has said that the studio is currently hitting 30-45FPS on the Xbox One. This isn't too bad, considering that even the enthusiast GPUs on the PC struggle with the game on high detail. Rapczak took to Twitter, where he said "depends on lots of things but usually between 30-45 FPS at launch" when pressed about the performance on the Xbox One.
The Xbox One specific optimization will bleed over to the PC in the near future, where Rapczak said that the Xbox One version of the game has more optimizations than the PC version right now. Someone asked Rapczak when the PC version of ARK would receive the optimizations, to which he said the Xbox One optimizations were "coming back to PC soon" and that "we'll keep you posted".
ARK: Survival Evolved will also have official dedicated servers on the PC, with Rapczak saying that "you can host a dedicated server on another" Xbox One, which is a pretty damn good way of getting some love on Microsoft's console. He was asked if you have to pay for these servers, with Rapczak replying, saying that you require "2 copies of the game and 2 XBL acct for private server". Not too bad still.
Related Tags