As a longtime Halo fan, I've always wanted to see the series progress beyond the space-marine shooty-shoot mold that's kept it the same for so long. It's always been about pushing new FPS mechanics to the bar, and at its core Halo is a shooter, but the franchise is so much more...and 343 Industries' Frank O' Connor knows it.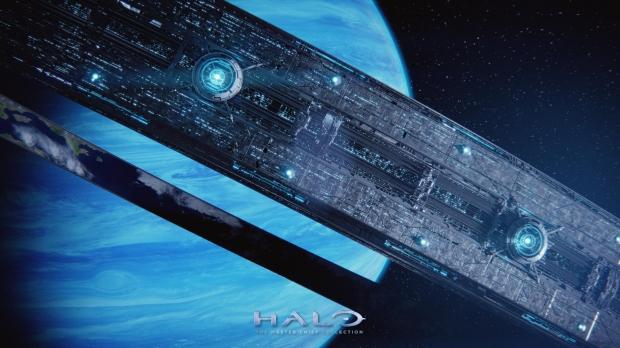 Halo has a thriving, expansive universe of lore, characters and themes that haven't been explored in game form. Sure the Halo games all tell stories and tap this rich vein of possibility, but nothing really comes close to the Halo Legends collection or the books that go beyond the humanity's struggle. Halo is more than Spartans, more than Master Chief...why not explore the Forerunners more, or change up the points of view with different character perspectives?
In a recent interview with TIME, ex-Bungie dev and 343 Industries exec Frank O'Connor talked about what it'd be like to explore the stories that lay beyond Halo's traditional FPS style. "You asked me what I'd be excited about in the future, and certainly in terms of interactivity, I think games or methods of gameplay that aren't simply shooting interest me," O'Connor said, hinting that a new game could bridge gaps in the franchise. "I'd love to go do a xenoarcheological expedition to the original Halo ring. You know, take some scientists down, drive around, catch samples, do some detective work, maybe there's a mystery. And it wouldn't require shooting. It's the universe and environment that can still be exciting, even without action. So that's one of the things I'd love to see us invest more in."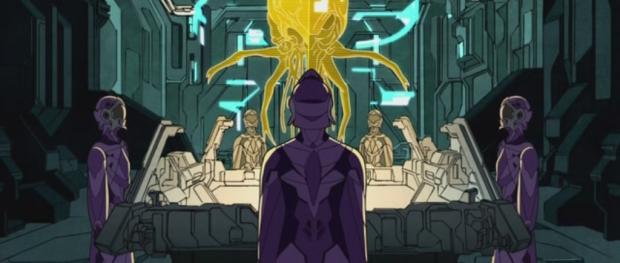 Personally I've found that 343i has exhausted the FPS mold for Halo with the newest chapter Halo 5: Guardians, which feels like a desperate last gasp than it does an innovative, fluid shooter.
The final product is somehow more devolved than the Halo 5 beta test, and 343i makes use of tired old themes and new broken mechanics that just make the player feel tired. Halo 4 was the starting point to something great, and proved that the devs could find new ways to push the FPS tradition further, but Halo 5 is just the opposite: it's the equivalent of pushing a tired, dying horse past its limit only to have it crash right when you need it most.
Hopefully the devs are keen on exploring the huge Halo universe, as they solely hold the future of the franchise in their hands. If Halo 5 proves anything it's that a change is sorely needed and the same old tricks just aren't working anymore.
There's so much to explore beyond Master Chief's adventures--something that Bungie proved with Halo: Reach and Halo 3: ODST, but 343i's attempts to inject more Spartans into the mix fell quite hard in Halo 5. They did a great job in Halo 4's Spartan Ops, though, and I'd like to see this kind of thing more often.
Sure Halo 5 will probably sell well, and it appears to be scored quite well, but the game's soul is starting to deteriorate. That soul of magic, that sci-fi wonder that drives to look at the stars and wonder what faraway worlds that Spartans are fighting their unwinnable fight against an indomitable alien threat. That kind of internal glee we get when we here the theme, or the goosebumps we got when watching the first Halo 3 announcement clip.