Microsoft goes on tour with HoloLens AR demos
Microsoft wants to get the HoloLens in developer's hands as soon as possible, so it's launching a tour across North America.

Published Fri, Oct 9 2015 3:16 PM CDT
|
Updated Tue, Nov 3 2020 12:03 PM CST
At its recent New York press event, Microsoft showcased a fresh new HoloLens demo that introduced the future of mixed-reality gaming. Now the Redmond tech giant is going on tour with the AR headset in an effort to spark interest and win over developers.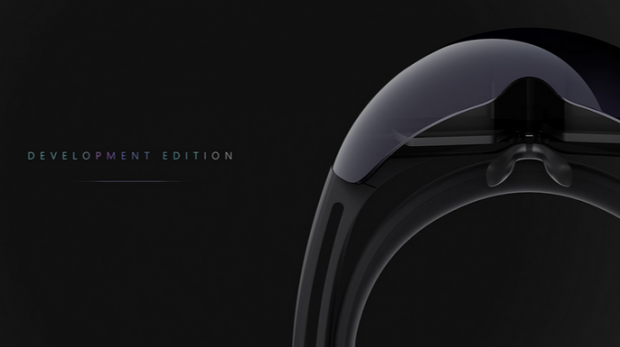 Like VR, Augmented Reality is really something you have to experience for yourself. The HoloLens head-mounted system is just brimming over with potential and Microsoft is eager to get it in developer's hands as soon as possible to reap the rewards. To do so, the company plans to hold a HoloLens tour across eleven major North American cities to show off the tech and its wide capabilities.
Despite its awe-inspiring magical reality-manipulating functionality, the HoloLens has a serious barrier for entry for enterprising developers: a $3,000 price tag. The cost is quite steep, but Microsoft affirms that the minimal headset packs a performance punch with "more computing power than the average laptop". Plus there's the added bonus that it's self-contained and doesn't need any expensive peripherals, wires, phones or PC's to power it.
The HoloLens looks like it has limitless potential to completely change our practical lives for the better, but it'll be quite some time until it's ready. Microsoft plans to roll out the $3,000 HoloLens devkits in the first quarter of 2016. Be sure to check the tour chart below to see if your city will be included, and register ASAP as space is likely super limited.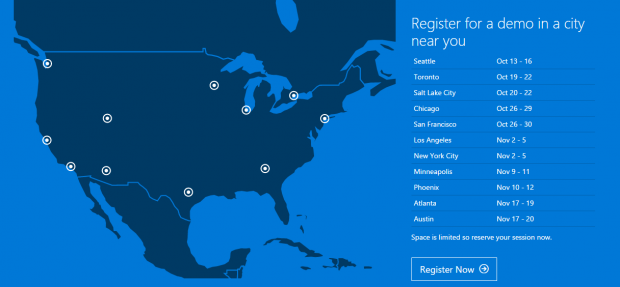 Related Tags