ARK: Survival Evolved developer has no ETA on DX12 patch
Studio Wildcard can't 'generate an ETA' on the upcoming DirectX 12 patch for ARK: Survival Evolved.

Published Fri, Oct 9 2015 9:20 AM CDT
|
Updated Tue, Nov 3 2020 12:03 PM CST
Studio Wildcard, the developer behind ARK: Survival Evolved has come out talking about a new update promised for next week, where they said: "Hello Survivors, It's been a long week here at Studio Wildcard as the programming team has been grinding to get the DX12 version ready for release".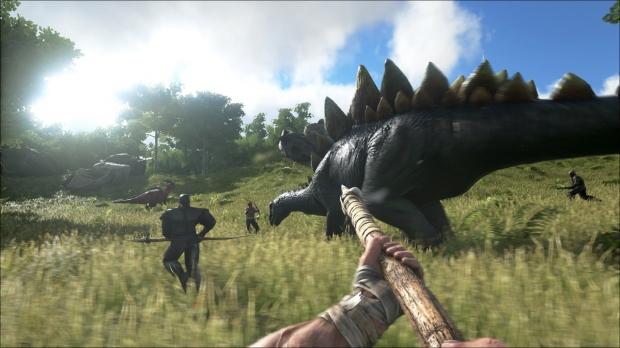 They continued: "It runs, it looks good, but unfortunately we came across some driver issues that we can't entirely tackle ourselves :(. We've reached out to both NVIDIA and AMD and will be working with them to get it resolved as soon as possible! Once that's tackled, we'll be needing to do more solid testing across a range of hardware with the new fixes. Sadly, we're gonna have to delay its release until some day next week in order to be satisfied with it. It's disappointing to us too and we're sorry for the delay, really thought we'd have it nailed today but we wouldn't want to release ARK DX12 without the care it still needs at this point. Hang in there, and when it's ready for public consumption, it should be worth the wait!"
SO it looks like the DX12 version of the game will be delayed for a while, with Studio Wildcard adding: "After we found out it was heavily dependent on drivers and the hardware vendors progress we slowed ours a bit. It's still being worked on, but we have no plans on releasing it until it at least runs better than the DX11 version. And that is a hard thing to generate an ETA for".
Related Tags