Fujitsu's new wireless receiver can transmit 8K videos instantly
Fujitsu's new wireless receiver is capable of transferring 4K or 8K videos over mobile devices, instantly.

Published Wed, Sep 9 2015 5:15 AM CDT
|
Updated Tue, Nov 3 2020 12:04 PM CST
Fujitsu has announced that it has developed a new wireless communications receiver, which is capable of massive transfer rates of up to 20 gigabits per second. The receiver is tiny enough that it will fit into a smartphone, super-powering data transfer rates.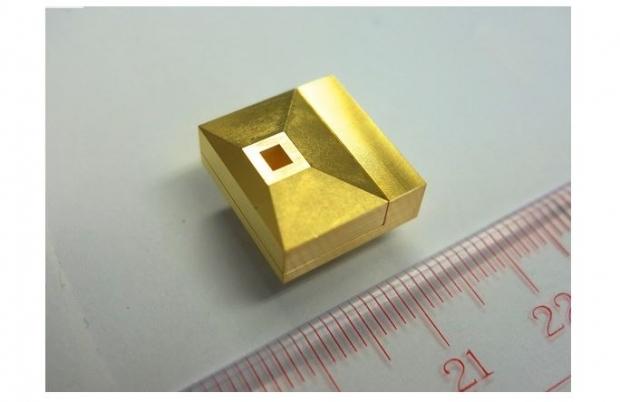 The new chip would make smartphones and tablets capable of transferring 4K or even 8K video virtually instantly, with 8K resolution videos featuring 16x the resolution of 1080p. Fujitsu is calling its new chip the world's first compact 300GHz receiver, thanks to its insanely fast wireless communication abilities.
Fujitsu's new chip is smaller than 1 cubic centimeter, where it combines both a receiver-amplifier chip as well as a terahertz-band antenna. Because the chip has high sensitivity, transmissions ranges are much shorter - just 1m away. A Fujitsu spokesperson said: "It is the first time such a highly sensitive terahertz band receiver has been made small enough to fit into a current-generation cellular phone". The company hopes to have the chip being built commercially in 2020.
Related Tags