OSVR updates its hardware, delivers 1080p 120Hz display and more
The OSVR team has updated the specs of its development kit, packing in a 5.5-inch 1080p 120Hz display.

Published Sat, Sep 5 2015 4:25 AM CDT
|
Updated Tue, Nov 3 2020 12:04 PM CST
There have been some changes to the OSVR project, with the team updating the specifications of their Hacker Development Kit. The Razer-led OSVR project has also updated the software and API, which is now capable of using NVIDIA's GameWorks VR technology.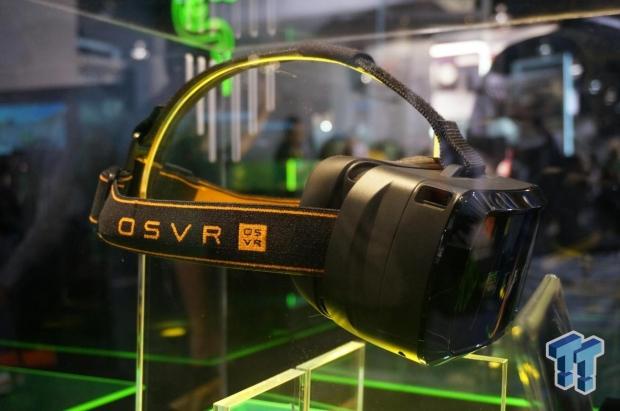 The biggest difference is the new 5.5-inch silver-screened OLED display, packing a 1920x1080 resolution with 120Hz refresh rate. OLED technology has a higher response rate to the individual pixels, which will result in a much lower persistence experience. The optics module has also been modified, with a larger eye box that makes it easier to slip the OSVR headset on, as well as increasing comfort.
Inside, there's still the same two lens system that reduces geometric distortion by 13%, with the sensor hub being integrated so that it takes up less physical space. It includes an accelerometer, gyroscope and a compass. There's also two USB 3.0 headers which are perfect for expansion, another USB 3.0 connection has been added to the outside of the OSVR, too.
Razer seems excited that the OSVR headset is now capable of GPU-powered technologies thanks to NVIDIA's new GameWorks VR, with the OSVR now capable of using Direct Mode, Front Render Buffering and Context Priority. The OSVR HDK 1.3 will hit pre-order in October.
Related Tags