In Destiny's new The Taken King expansion, Xur will have an impressive new buff that will significantly boost exotic item drop rates--but you'll have to gamble to get it.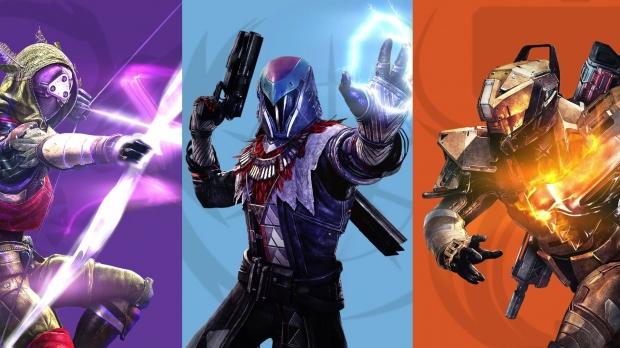 During IGN's PAX 2015 panel, Bungie dev Luke Smith revealed that Destiny's interstellar merchant, Xur, will have a new consumable that could make it rain exotics: "What Xur has on him is an item that lets you basically gamble the chance to find an exotic on the next boss you kill."
"Xur's still going to show up every week, he's still going to sell some amount of exotics," Luke Smith iterated when asked how the infamous Agent of the Nine might change in the new expansion. "But now he's got a new mechanic that we're not talking too much about yet, but it's a new way for you to sort of gamble and get exotics out in the world. We're pretty excited about this."
Using the new buff Bungie hopes that players will be able to find great gear while doing every type of activity possible, from storyline questing to general patrol missions. "One of our big important pillars for The Taken King's development was that we wanted you to find more stuff when you're running around the world," Smith said, explaining why Xur is getting this new buff. "We wanted the feeling of finding loot to not be restricted to the post-game carnage report."
But how many exotics can we expect? Will the boost be non-negligible, or will we have Gjallarhorns popping out everywhere? Luke Smith says that Guardians are going to be pleasantly surprised with the drop rates: "[With this new mechanic] you're going to see a lot of loot come out of monsters. I got more exotics in the first weekend while testing the buff than I've ever gotten in Destiny before."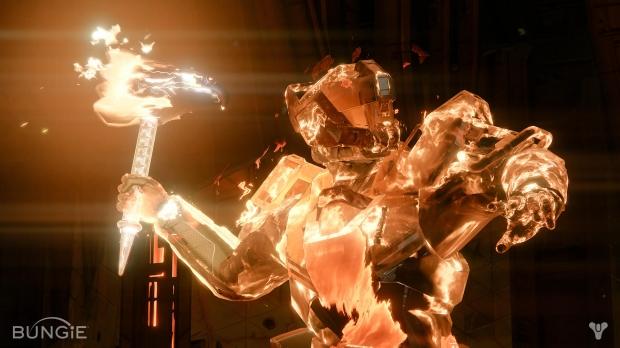 We don't know exact percentages of the Three of Coins buff, or how long it lasts, but we do know that is that the item is a sort of magic find buff that possibly enhances the probability of an exotic drop and that it will be purchasable with Strange Coins, but we don't know how much it will cost.
The chance aspect is how Bungie is balancing this particular mechanic, as you're not guaranteed to get anything when you buy it from Xur. The shady offworlder already lets Guardians trade in Motes of Light for the chance to get a particular exotic item, and it'll be interesting to see if Bungie keeps all of Xur's wares once the mechanic is instituted, and how it'll affect gameplay.
In other Destiny news, Bungie has confirmed that The Taken King's raid activity, The King's Fall, won't be available when the game ships. The devs will issue a cosmic alert once the raid is ready. The Taken King launches on September 15 for PS4, Xbox One, PS3 and Xbox 360. There is further speculation that Destiny might make it to PC after all, too.