Space agencies have shown a great interest in manned missions to Mars, even though the technology and resources available will need to greatly advance in coming years. Some critics wonder if we should try to send humans to a planet so far away - especially since Earth and Mars were 34.8 million miles apart at their known closest pass to one another.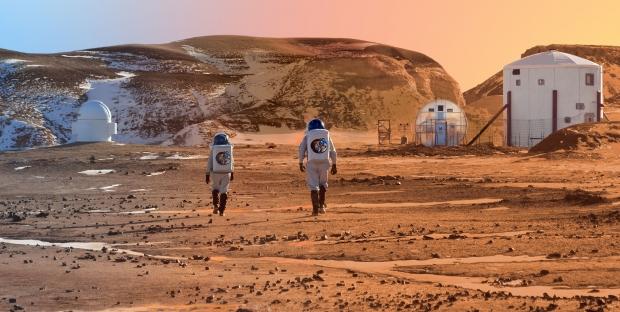 However, the European Space Agency (ESA) feels like mankind has the ambition - and evolving technological prowess - to make a manned mission possible. It would take up to 10 months to reach the Red Planet, and a crew could stay up to one year, and then take up to 10 months to make a return trip home again.
"Humans will go to Mars, I'm very sure of this," said Alexander Gerst, an astronaut for the ESA, in a statement published by Euronews. "You just have to look back in human history and you'll know. As soon as we learned to build ships, we took them not only to go to the next island, we took them to sail over the horizon."
Space radiation and temperature differences will require next-generation spacesuits, and an advanced space shuttle would be required to make the trip. It may seem like an unachievable goal, but it seems like only a matter of time before we hear about serious plans to reach the planet.