Driverless crash trucks could help keep construction crews safer
Using autonomous crash trucks could help improve safety.
Published Aug 26, 2015 6:20 PM CDT
|
Updated Tue, Nov 3 2020 12:04 PM CST
It seems like only a matter of time before autonomous trucks will hit US roadways, but it looks like there's a very specific purpose for the first to roll out: self-driving construction crash trucks, aimed to inform drivers about roadwork.
Using GPS waypoints, the autonomous workzone trucks are able to follow a lead car, mimic the lead vehicle's path, driving and braking patterns. The trucks are outfitted with rear-end crash barriers, lights, and large signs that update drivers to upcoming construction and road hazards.
"Any time a driver can be removed from these vehicles in a very dangerous situation, and if the vehicle's struck, there's nobody inside of it to receive the damage or the injuries, that's measuring success," said Robert Roy, president of Royal Truck & Equipment Inc, in a statement published by the Associated Press.
Two vehicles will be tested in Florida by the end of the year - and depending on how live trials go, could be utilized by future construction crews elsewhere.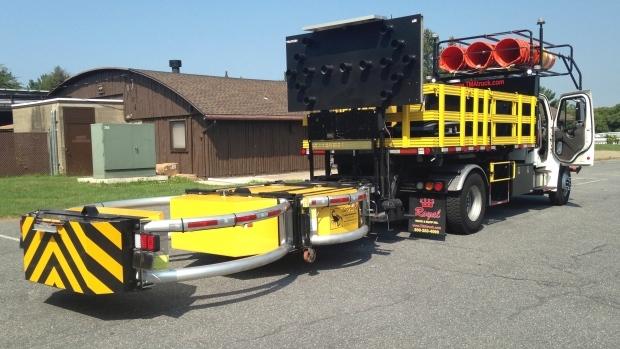 Related Tags