Sharp shows off an 80-inch 8K TV, with a resolution of 7680x4320
Sharp shows off the first retail 8K TV at 7680x4320 with its larger-than-life LCD-80XU35A.

Published Sat, Aug 22 2015 8:29 PM CDT
|
Updated Tue, Nov 3 2020 12:04 PM CST
Now that 4K is much more established than it was a few years ago, 8K is now appearing about the place with Sharp displaying the first retail 8K TV on a massive 80-inch 8K TV.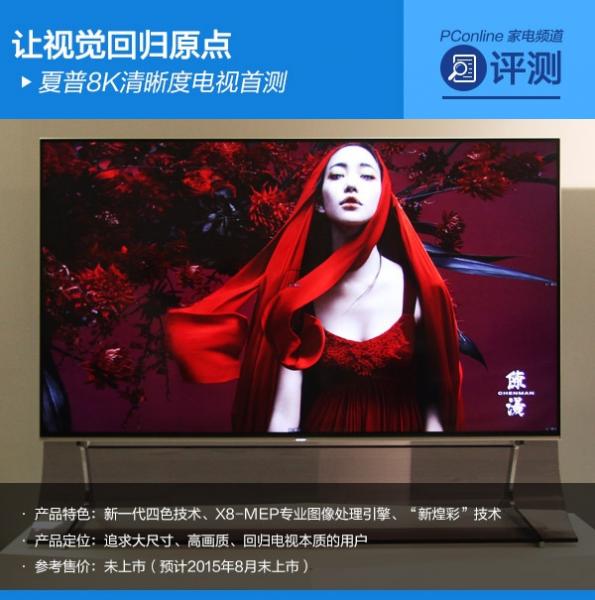 Sharp's new LCD-80XU35A is a massive 80-inch 8K TV, with a native resolution of 7680x4320 - a huge jump on 3840x2160, the native resolution of Ultra HD, and 4096x2160 of '4K'. Even though 4K is generally referred to as 3840x2160, that's actually 'Ultra HD'. Anyway, Sharp's new TV is different to the usual 4K TVs on the market, where the 80XU35A features a "new generation of four-color technology" as well as an "X8-MEP professional image processing engine".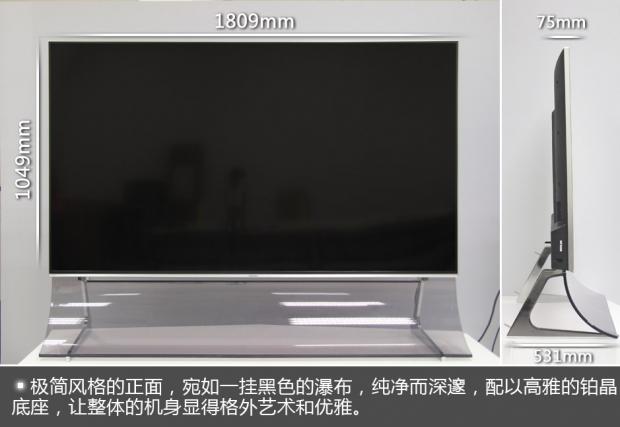 The new four-color technology that has been deployed on the 8K TV has a fourth color, yellow, which joins the usual RBG (red, green, blue) color spectrum. This allows the 8K-capable TV to reach a wider color gamut and more clarity than a 4K TV - on top of the huge pixel increase. These technologies, on top of the native 7680x4320 resolution, will have a massive increase in picture quality for both video content, and gaming.
Some people have already caught a glimpse of the new Sharp 8K TV, reporting that "every hair, face pores, freckles" on an image of a woman were "clearly visible". The same woman had lipstick on, with the person saying that it was like a "real person" was standing in front of them, thanks to the massive 8K resolution and its super-quality image.
Unfortunately, there's no 8K film out yet, but the future of 8K is only just beginning. Once we start seeing movie directors move towards 8K, we should see some truly large jumps in quality. But for now, the price is going to keep consumers away. We are many years away from 8K being released to the consumer market, and even longer before it becomes affordable. Even now, we're only getting 4K Blu-ray discs, after 4K TVs and monitors being available for a number of years.
Related Tags