Gaming trailers just got real, check this immersive Until Dawn video
If you're in to horror games or not, you've got to respect this amazing Road Not Taken - Until Dawn inspired trailer.
Published Fri, Aug 21 2015 9:33 AM CDT
|
Updated Tue, Nov 3 2020 12:04 PM CST
Although not in-game footage specifically, this trailer is "inspired by the emotional experience of Until Dawn" and features one young woman's bid to free herself from the clutches of serial-killing madmen.
This R18+ PlayStation 4 exclusive title is 'Road Not Taken - Until Dawn' and is based on a classic poem by Robert Frost. The video itself is produced by the PlayStation Australian team and depicts some of the sequences of gameplay you can come to expect in Until Dawn, deciding the fate of your character depending on action you take.
The main character, Sam, is played here by Hayden Panetierre, and this short film showcases ways that you might go about escaping or confronting your masked killer, trying all options available through a process of trial and error.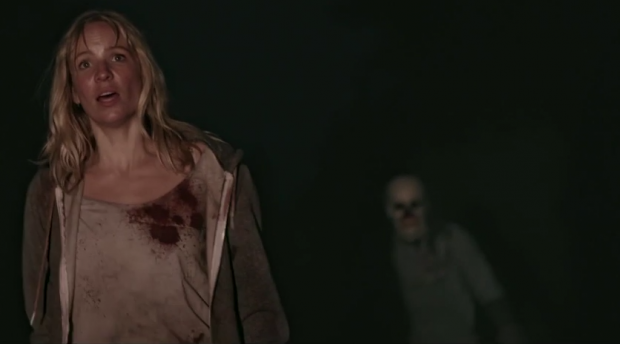 Related Tags