During the 2015 Intel Developer Forum, Razer has announced it is working with Intel to include its RealSense technology platform for virtual reality and video game streamers.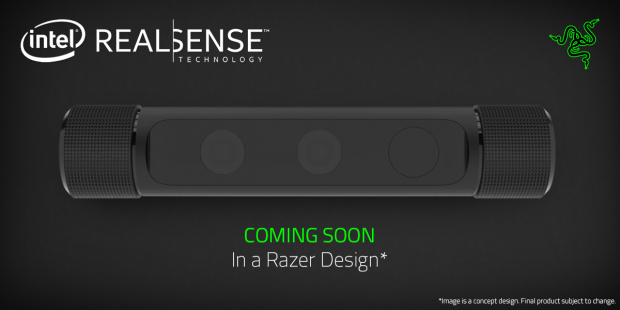 Utilizing RealSense, consumers can expect better game broadcasting and VR gaming capabilities, including the ability to change backgrounds while streaming. Intel RealSense-powered cameras provide motion and gesture recognition, 3D scanning, providing an immersive experience.
"Razer is excited to be working with Intel, using Intel RealSense technology to help pioneer work for game broadcasting, as well as with VR, with support from the growing OSVR movement," said Min-Liang Tan, co-founder and CEO of Razer. "Gamers will, we expect, be able to enhance their broadcasting and VR experience in unprecedented ways."
Intel is supporting the RealSense SDK, so developers are able to create apps for PCs, smartphones and tablets - and it looks like the company wants to make sure hardware partners have the opportunity to join in on the RealSense fun.
"This is a great opportunity to make Intel RealSense technology easily accessible to the gaming and VR communities," said Dr. Achin Bhowmik, GM of Perceptual Computing at Intel. "We are proud of the beautiful design of Razer's Intel RealSense Camera peripheral and we look forward to enabling innovation in the gaming world together."