Xbox boss says no timetable on launch of Microsoft HoloLens
No set time table on release of HoloLens.
Published Thu, Aug 13 2015 6:20 PM CDT
|
Updated Tue, Nov 3 2020 12:04 PM CST
Microsoft is pushing forward with its HoloLens wearable smart glasses, but there is no timetable when it will be launched. Instead, the company wants to make sure developers have a proper chance to create apps and services, while Microsoft listens to feedback.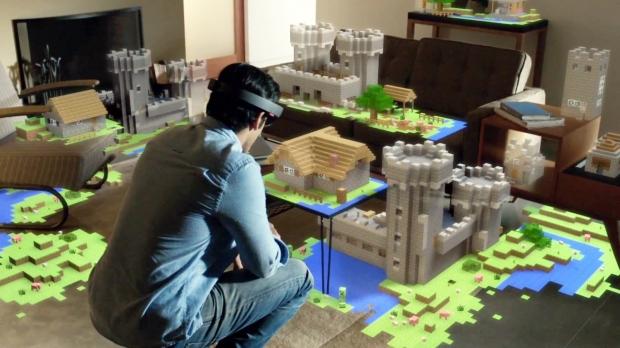 "What we know with HoloLens is we need to get it into the hands of developers, that's where you're going to get the best feedback early on," Spencer told Eurogamer. "I don't think we're far away from that - I'm not announcing dates - but we're not far from that. In terms of it being too good to be true - the technology will evolve."
Microsoft wants holograms to become more practical, for consumers and in the workplace, hopefully providing a full immersive experience. Don't expect Microsoft to overhype HoloLens, with the company planning "to be deliberate about what it is," according to Microsoft CEO Satya Nadella.
"It's got multiple years of innovation from hardware and platform to make it even better. I'd say the same thing about VR - I was playing it two years ago and it had issues, I play it now and it has less of those issues. We'll go through the same evolution that we go through with phones, that we went through with PCs and consoles - HoloLens will go through the same thresholds."
Related Tags