The Sony PlayStation 4 has sold more than 25 million units across the world since launch, and the Microsoft Xbox One is still looking for ways to close the sales gap. However, Xbox chief Phil Spencer understands what it will take to try and close the gap, even if the Xbox One can't topple the PS4.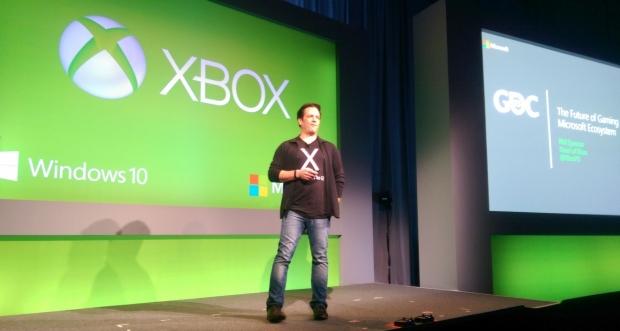 "Honestly, I think it's about growing Xbox. Sony's had great success with PlayStation, they've earned that success over multiple decades of building a great product. Kudos to them for their market position. All I can do is focus on Xbox, and I love that," Spencer told Eurogamer.
The PS4 has a healthy sales lead over the Xbox One, but Spencer is looking at the entire Xbox gaming ecosystem instead of Xbox One vs. PS4 sales.
"I honestly don't goal the team on how many units Sony sells. I think about what we're going to do, and how many Xbox customers we have across 360, Xbox One, and Windows - thinking about the combined community of people on Xbox and playing those games, and that number's never been bigger."
The recent launch of Windows 10 could give the Xbox One a strong boost, with cross-platform potential.