Virtual reality helps deliver 360-degree view of war-torn Syria
VR helping give the Western world a closer view of war zones.
Published Aug 12, 2015 1:41 PM CDT
|
Updated Tue, Nov 3 2020 12:04 PM CST
Activist news organization Ryot is giving virtual reality supporters a 360-degree view of Syria, with its "Welcome to Aleppo" three-minute film. The journalist who captured the footage used six cameras and a 3D-printed gimbal placed on a tripod in one of the most dangerous regions of the world.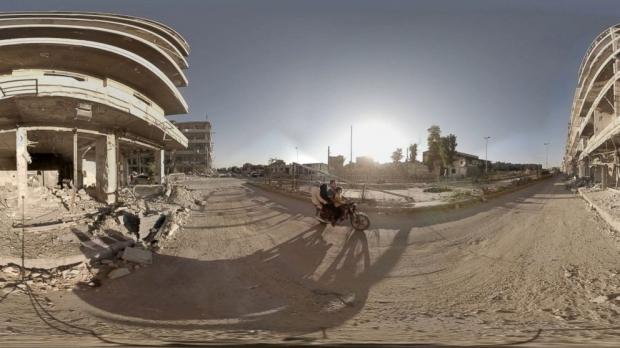 "VR will definitely be used for entertainment, porn, video games, all of that," said Christian Stephen, the global editor responsible for filming the video in Syria for Ryot, in a statement to the AP. "It can also be used to genuinely communicate stories around the world in desperate need of reaching people. The fatigue that has come with photos and videos of explosions and people crying has numbed people to the reality of the world, especially in Syria."
Stephen admitted trying to capture the footage was a daunting task, with regime and rebel snipers taking aim at the odd contraption - and those responsible for leaving it unattended. "It's an incredibly harsh environment to work in normally, but when they see you running around with a tripod and an alien device on top of it, they are going to try and kill you."
VR will likely receive its strongest boost by video games and entertainment, but as Stephen indicated, there are plenty of other important uses for the emerging technology.
Related Tags