Microsoft wants to 'support Steam and help run great on Windows 10'
Microsoft plans to play nice with Steam for now, but could that change?

Published Sat, Aug 8 2015 12:13 PM CDT
|
Updated Tue, Nov 3 2020 12:04 PM CST
Although Windows 10 is touted as a boon for gaming as a whole, PC gamers worried that Microsoft would eventually break away from Steam integration and force users to the Windows Store. So far that hasn't happened and Microsoft continues to leverage marketplaces like Steam and GOG for the new OS, but what does the future hold?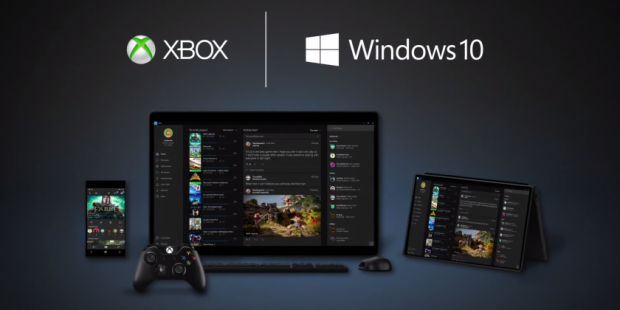 "We are not intending to compete with Steam," Xbox's senior director of PC gaming Kevin Unangst told PC Gamer. "If anything, we want Steam to be even more successful-they've done great things for PC gamers in terms of having a single store. Over time do we want more developers to come over to our store and offer it in addition to Steam? Absolutely. But our goal right now isn't to do anything else other than support Steam and help it run great on Windows 10."
Unangst goes on to highlight the reasons why Games for Windows LIVE failed and what he learned from the approach. "Games for Windows was a prior approach where it was more, at that time, like 'how do we take things?'" the Xbox exec iterated. "We knew we wanted to help make great multiplayer, we knew we wanted to bring things over... but it wasn't the right approach. It was the approach of 'let's just take those things and transplant them'."
So far most games have proven to be compatible with Windows 10; users have compiled a huge list of Steam games supported with the new OS and 85% of GOG's digital marketplace is supported as well. Other clients like EA's Origin store have been reported to operate as intended with fully playable games.
Although not wanting to directly compete with Steam, Microsoft continues to take queues from the dominant marketplace. One recent instance is the new Xbox Game Preview program, which effectively brings a very Steam-like early access presence to the Xbox One platform. Microsoft plans to use the community-driven testing and feedback approach of early access to aid in development of its own first-party games.
For now Microsoft isn't in a position where it can actively compete against the likes of Steam, but its ecosystem of devices powered by cross-compatible features proves Microsoft wants to change up the playing field.
Related Tags