Xbox Game Preview is Microsoft's own spin-off of Steam's early access, a program that lets preview members beta test unreleased Xbox One games for a fee. Although the Xbox early access initiative was originally for indie games, Microsoft has since revealed it will use the program's community-driven approach to help develop and test its own first-party exclusives.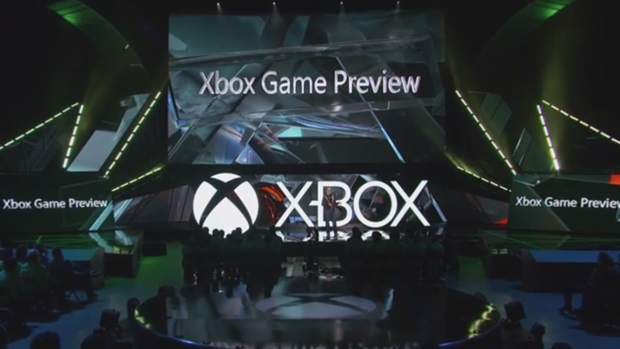 "First party will be using Game Preview for our games," Microsoft's head of publishing Shannon Loftis told GameInformer. "It's not 100 percent. It's very much developer choice, but it is definitely an option."
"We are curating that program very much with an eye for making sure that the games are high-quality games. A lot of the issues we've seen with the folks that tried this sort of service earlier are things that we've been able to learn from," Loftis says, nodding toward Steam's cluttered Early Access platform. "There is a little bit of extrapolation that the gamer has to make in order to guess that the end product is good. So far, nothing has backfired as far as gamer reception, but we are being very cautious."
From Loftis' words it looks like the Xbox Game Preview platform isn't just another money-making scheme to turn out unfinished games that might end up in limbo. Microsoft apparently plans to incrementally curate the games over a period of time armed with the might of community-driven support (feedback, testing and, of course, money).
The pilot program has gained quite a bit of momentum since it was announced at E3 2015. Loftis says that game developers have flocked in droves to the idea, leading to a "mad rush" in the dev community. Indie devs everywhere are eager to have their games featured on one of the first major wide-scale early access programs for games consoles.
This news aligns perfectly with Xbox boss Phil Spencer's strategy on focusing more on first-party games. What better way to ensure quality experiences than letting gamers beta test and give feedback every step of the way? In this light early access on the Xbox One could be a tremendous boon for the Redmond-based console-maker.
To date Xbox One Game Preview has games like The Long Dark and the renown space sim Elite: Dangerous, with Day Z and Sheltered coming in the pipeline. Right now the feature is only available for members of the Xbox One's invite-only preview program. If you happen to know someone who's in be sure to ask them for a quick invite.