Final Fantasy 15 will release in 2016, new demo incoming
When will Final Fantasy 15 drop? Square Enix's Hajime Tabata has more on the launch and new game details.

Published Fri, Aug 7 2015 2:35 AM CDT
|
Updated Tue, Nov 3 2020 12:04 PM CST
With almost a full decade in development, fans are quite eager to finally get their hands on Final Fantasy 15...but up until now Square Enix has been quiet on any kind of release info. According to game director Hajime Tabata, the wait is almost over, and the devs have some extra goodies to share during the wait.
"At the very least, I can tell you that it isn't going to be released this year," Tabata said in an interview with GameSpot. "We can certainly say to people: it's going to be before 2017. I think we'll be able to tell you when we're making the announcement around PAX Prime, at the end of this month."
Sadly this isn't the fully fledged release date confirmation that gamers had hoped for. Square Enix seemed to be teasing something big for Gamescom 2015 and everyone thought at long last a release date would be announced. Amid this disappointment Tabata affirms that Square Enix has indeed set a release date for Final Fantasy 15, and that a strategic plan is in place.
"I understand why people are feeling [disappointed] after coming to Cologne and speaking to a lot of the media. We really do get the feeling that people are a bit worried. Certainly, one thing I would like to say to them to reassure them, is that we've set down the release date, we know when it is, and we've got a complete road map lined up, right up to launch, and we're proceeding along that as planned."
In lieu of a release date gamers received a new story trailer and a hefty chunk of new details to chew on. The newly released Active Time Report highlights a number of revelations that help paint a clearer picture of the studio's magnum opus--from story details to game mechanics and even another playable demo testing phase.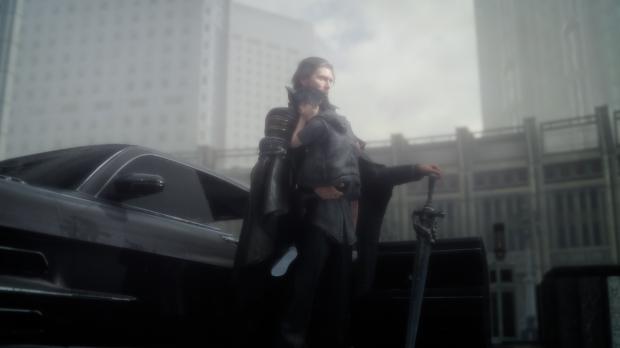 The report maintains that Final Fantasy 15 keeps the original morose sentiments of FF13 Versus, with Tabata himself saying that the game will be the "saddest, most dramatic storyline in the series". This drama is accomplished by focusing on the bonds between a father and son as well as friendship, and we can expect a number of disastrous calamities that push these bonds to their limit.
Final Fantasy 15 will also feature a tremendous counterforce to Noctis' struggle. The main antagonist, who is largely still unknown other than his male gender, is going to "top all the other Final Fantasy villains" in brute strength. Expect chaotic magic of the darkest kind and probably some massive demonic summons to boot.
As far as mechanics, the game's Cross Chain system will be heavily revamped to contrast the one featured in Episode Duscae. Square is determined to tap user feedback to shape a game that the community wants to play. Speaking of which, Square Enix has announced that Final Fantasy 15 will get a second playable demo test, although actual details remain scarce.
We'll likely see a full release date announcement and info on the new test demo phase later this month at PAX Prime, and even next month during Tokyo Game Show 2015.
Related Tags