Battlefield 4 shows off Night Operations in latest DLC
Battlefield 4 shows off some Night Operations.
Published Wed, Aug 5 2015 2:19 PM CDT
|
Updated Tue, Nov 3 2020 12:04 PM CST
Electronic Arts has shown off the Battlefield 4 Night Operations DLC from DICE playtest sessions, so gamers can enjoy some unique gameplay.
The studio also showed off the night version of Zavod 311, dubbed Zavod: Graveyard Shift, so you can expect to use the night vision and thermal imaging scopes - or a different gadget so you're able to identify enemy locations.
Zavod: Graveyard Shift supports Conquest, Rush, Team Deathmatch, Obliteration, Domination and Gun Master. EA promises Gun Master will play "very differently" at night, and even included a secondary layout.
"We touched things like passive/active spotting to make it easier to flank your opponent," according to the Battlelog Battlefield 4 blog. "We've improved the sound system so you can pinpoint where those footsteps come from. Additionally, we've also given the gadgets and tools of the night an improvement to make them shine in the dark (but less so during the day)."
It's not just about the night gameplay, however, as EA included a new public server team balancer, weapon modifications, and netcode improvements.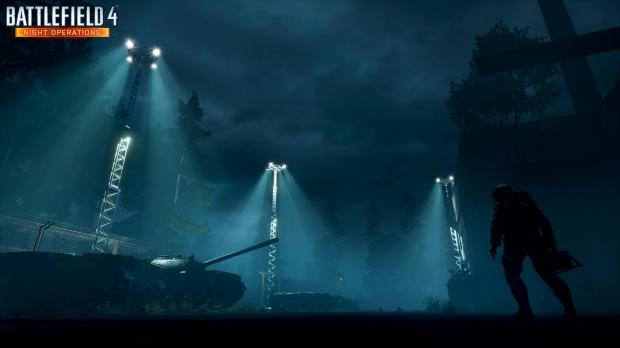 Related Tags