Corsair announces new RGB keyboards, mice and headsets
Corsair unveils a range of new gaming peripherals, including the world's first ultra-quiet gaming keyboard with Cherry MX Silent switches.

Published Wed, Aug 5 2015 1:25 AM CDT
|
Updated Tue, Nov 3 2020 12:04 PM CST
Corsair has just unveiled a bunch of new gaming peripherals during Gamescom 2015, with new STRAFE RGB mechanical gaming keyboards, Scimitar RGB MMO/MOBA mouse, and new flagship VOID gaming headsets.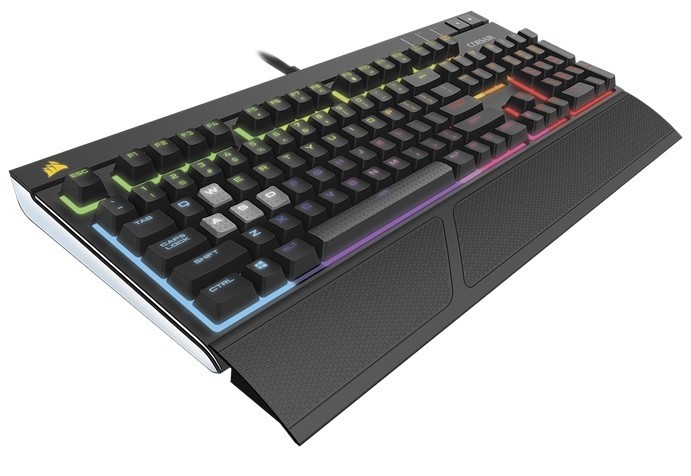 One of the jewels in Corsair's new gaming peripherals is the ultra-quiet STRAFE RGB Silent, which is the world's first keyboard with Cherry MX RGB Silent gaming switches, which will "deliver the speed and precision of linear mechanical switches with significantly quieter actuation". Corsair adds that the STRAFE RGB Silent has "new switches combined with the noise-suppressing architecture of the keyboard chassis", that makes the "pro-level STRAFE RGB Silent 30% quieter than other mechanical gaming keyboards".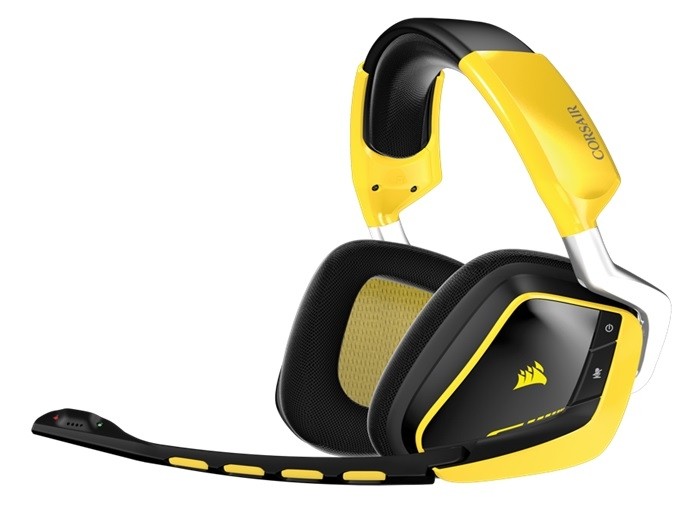 Corsair's new VOID headsets come in three flavors: wireless, USB or analog stereo. The VOID gaming headset earcups are "shaped to fit the human ear, providing the utmost comfort while delivering spectacular audio fidelity". The USB and wireless VOID headsets feature innovative features like InfoMic status LEDs, and a CUE Control dial that lets gamers control their gaming soundscape without pausing their game.
The three VOID headsets include customizable RGB lighting, EQ, and Dolby 7.1 surround support. The VOID Stereo model includes a mobile-compatible connector and a Y-adapter cable that's included in the box that will let you hook up your headset to your Xbox One, PS4, mobile devices, PC, and Mac.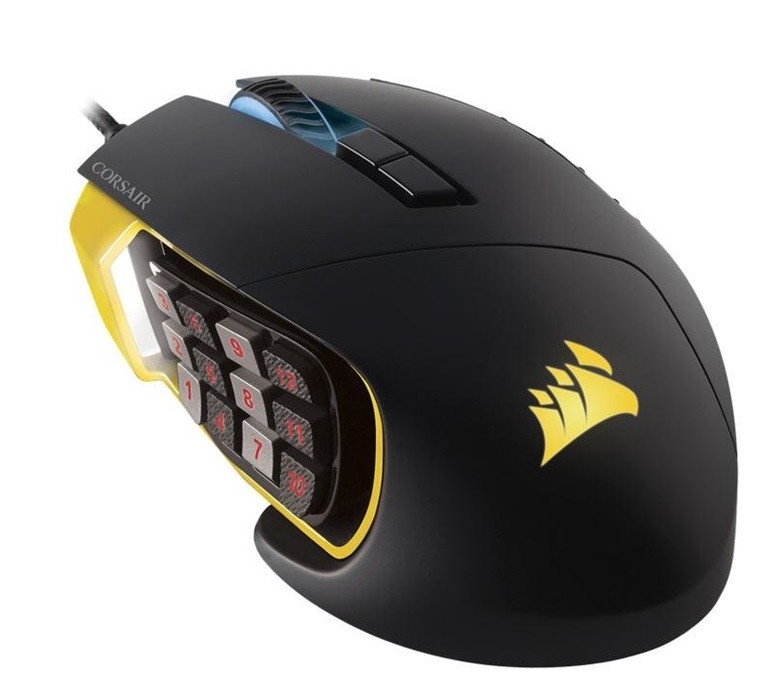 Joining the new keyboards and headsets is the new Corsair Scimitar RGB gaming mouse for the MMO and MOBA gamers, sporting an exclusive patent pending Key Slider control system. This system has 8mm of adjustment, "putting every button within reach of most gamers' thumbs regardless of hand size for improved comfort and accuracy".
There's 12 mechanical side buttons that were designed with the pro gamer in mind, with a 12,000 DPI high-performance optical sensor that provides an insane level of precision. The new Scimitar RGB mouse includes Corsair's CUE software support, which allows gamers to customize various parts of the mouse such as mouse sensitivity, button functions, and lighting.
When it comes to pricing, Corsair is pricing the STRAFE RGB Silent keyboard at an MSRP of $159.99, while the STRAFE RGB mechanical gaming keyboard is $149.99. The VOID Wireless SE and VOID Wireless Dolby 7.1 gaming headsets are $149.99 and $129.99 respectively, with the SE model being a Best Buy exclusive. The normal USB Dolby 7.1 headset is priced at $99.99, the stereo analog model is $79.99, while the Scimitar RGB gaming mouse is $79.99.
The STRAFE RGB Silent mechanical gaming keyboard is set to become available in October, while the headsets will be made available later this month. The new Scimitar RGB gaming mouse will be available in September.
Related Tags