Robotic chefs will hit the market in 2018 for around $75,000
Too lazy to cook at home? Wait until 2018 where you can buy a robot chef for $75,000.

Published Mon, Aug 3 2015 3:38 AM CDT
|
Updated Tue, Nov 3 2020 12:05 PM CST
Imagine walking into a restaurant and seeing a team of robots making your meal for you... sure, some people don't like the idea of machines doing this type of work, but it is the future. Technology runs so much of our lives, from the smartphone in your hand to the cloud it connects to, right up into space to satellites and everything in between.
But now we're looking at a group of experts based in the UK who are working on the first "robotic kitchen" which can be installed into any home. The scientists behind the project have made a machine that is capable of emulating human chefs in the kitchen while packing access to an unlimited library of programmed recipes.
They plan to have the robotic kitchen ready by 2018, for just $75,000 with the costs coming down "substantially" if the unit sells well. But the sheer tease of this is exciting, as custom home builders could start including a robotic kitchen in their designs in the next decade. Imagine walking through a new home that you're planning to buy, and it featuring a robotic kitchen making world-class meals, without you having to lift a finger from food preparation, cooking, and cleaning.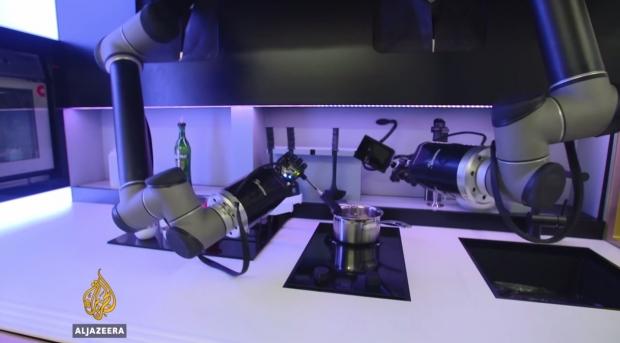 Related Tags