NVIDIA working on two HBM2-based cards, is one the GeForce GTX 1080?
NVIDIA has two next-gen Pascal-based GPUs featuring HBM2, with up to 32GB of the next-generation RAM.

Published Tue, Jul 21 2015 9:02 PM CDT
|
Updated Tue, Nov 3 2020 12:05 PM CST
It was only earlier last month that NVIDIA had reportedly taped out the GP100 process on TSMC's 16nm process, but now we're hearing that we should expect two GPUs from this, both featuring HBM2.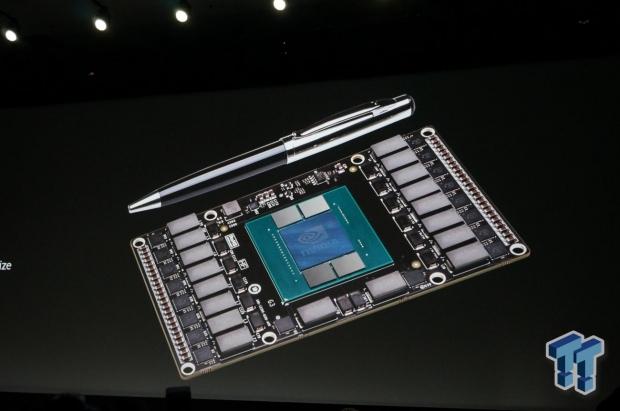 The first GPU will use 8-Hi stacks, while the other will have 4-Hi stacks, both featuring the Pascal architecture, 16nm process, a 4096-bit memory bus and HBM2. The 4-Hi variation of the GPU will be clocked at 1GHz, which will end up as a consumer-orientated GeForce GPU of some sort (the GeForce GTX 1080 if NVIDIA continues along its naming path) while the second variation has four HBM2 stacks at 1GHz, each with 8-Hi.
For those not in the know, the x-Hi (x representing 4 or 8) denotes the number of stacked DRAM dies, so we'll see the GP100 GPU with 8-Hi HBM2 stacks aimed at the professional market (think Quadro, Tesla), while the 4-Hi HBM2 will be the next-gen consumer GeForce card, expected in 2016.
Related Tags