PayPal debuts on NASDAQ for the second time, now valued at $50 billion
PayPal is now valued at over $50 billion after its second debut on the NASDAQ.

Published Tue, Jul 21 2015 8:33 AM CDT
|
Updated Tue, Nov 3 2020 12:05 PM CST
PayPal has just made its second debut on the NASDAQ this morning, with trading opening up at $41.46, reaching the heights of $42.55, before floating down to $41.03. PayPal Holdings Inc. now has a market value of just above $50 billion.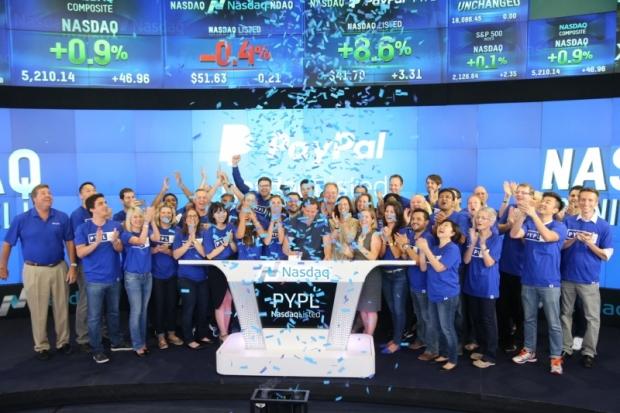 The company was founded back in 1998 under the name Confinity, with the company developing security software for early personal digital assistants (PDAs). The businesses didn't reach the success that its founders hoped, but it did inspire them to create the company that would eventually be used by tens of millions across the world; PayPal.
Confinity eventually merged with Elon Musk's X.com, where it was soon named PayPal. The company went public in 2002 under the ticker PYPL, opening at $13 per share. But with considerable tie-ins with eBay, it made sense that eBay would acquire PayPal later that year for a swift $1.5 billion. PayPal quickly turned into the electronic money transfer platform it is today, but it was activist investor Carl Icahn that urged that eBay split PayPal into a separately traded company.
This has obviously just happened, and now has every eBay shareholder receiving one share of PayPal stock for each eBay share they own, and with a valuation of a huge $50 billion, there will be a lot of smiles for stockholders today.
Related Tags