Ready or not, a wave of virtual reality hardware is right around the corner. As gamers learn more about the choices we have in front of us, trying to figure out how long to wear the VR headsets during each session.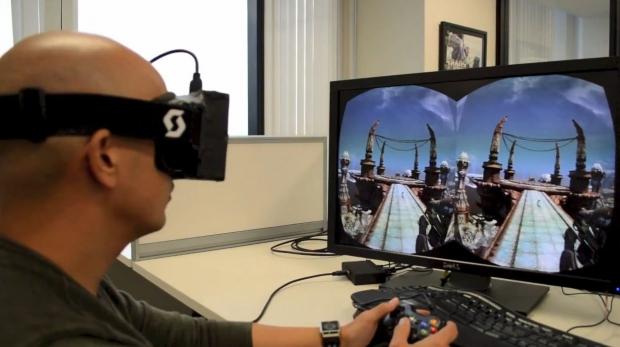 Some people will only be able to use it for a few minutes at a time, while others will be good to go for a few hours.
"We're not recommending 20 straight hours of gameplay in the Rift. We're looking at 30, 60, 90 minutes," said Brendan Iribe, head of the Facebook Oculus VR division, in a statement to GamesBeat. "Maybe an hour or two. Then you should be able to enjoy it every day. When you come out of it, if you don't feel good, you're not going to want to do it the next day. We want you to come out of the experience like you want to get right back in."
Iribe also discussed his own experience using the headset: "I had a lot of fun for two and a half hours, with no discomfort. I'm a pretty good threshold. I'm not the only one, but out of everyone in the company, I'm in the top five most sensitive. When I can do something and it passes the Brendan test for sensitive, it's a good sign."
Motion sickness is still a concern among VR hardware developers, but there are noticeable differences in the Oculus Rift Development Kit 1 and Development Kit 2. The better latency and higher refresh rate, along with better screen resolution, make it a significantly more enjoyable experience.
I was able to use DK2 for about 90 minutes with no discomfort, though I also don't get motion easily.