ASUS shows off its X99 range built into some wicked systems
ASUS has shown off its new X99 motherboards in some wicked modded systems with the Z97-PRO on display too.
Published Tue, Jun 2 2015 6:17 AM CDT
|
Updated Tue, Nov 3 2020 12:06 PM CST
Computex 2015 - ASUS has shown that it sure knows how to make an awesome system, showcasing the new X99 motherboard models within some great systems. What we build into the systems here (pictured) is the the X99-PRO/USB 3.1 and X99-DELUXE/USB 3.1 editions.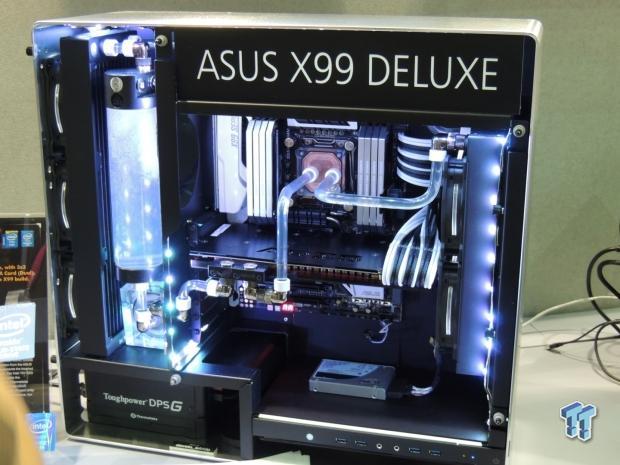 With this stunning ASUS X99 DELUXE build being completed by 'Mods by Davido_Libido' all the way from the UK, it's not too often you see the big players get into the local modding scene like this and it's certainly something great to see. This deluxe system is powered by a Thermaltake DPS G 1050w power supply, combined with an Intel 750 1.2tb SSD and is all housed within an InWin 909 chassis.
As for motherboard features, the X99-PRO/USB 3.1 boasts ultra fast USB 3.1 support combined with eight RAM ports capable of quad-channel and hosting up to 128GB of memory in total. The X99-DELUXE/USB 3.1 makes claim to 3x3 802.11ac Wi-Fi, USB 3.1 Type-A and a 'Fan Extension Card' for those looking to take things to the extreme.
The Z97-PRO also made an appearance, featuring Wi-Fi, USB 3.1, M.2 SATA and SATA express capabilities.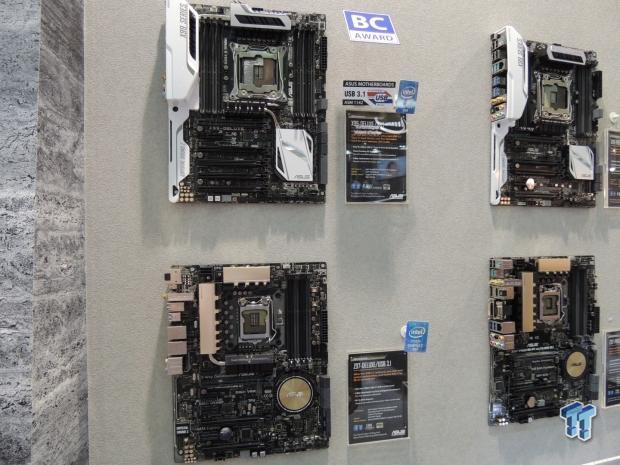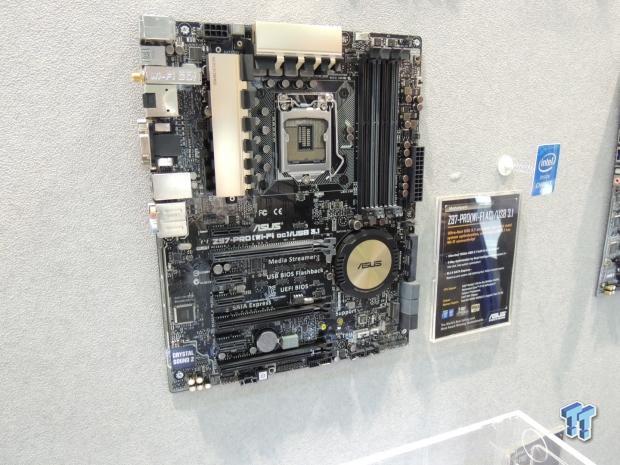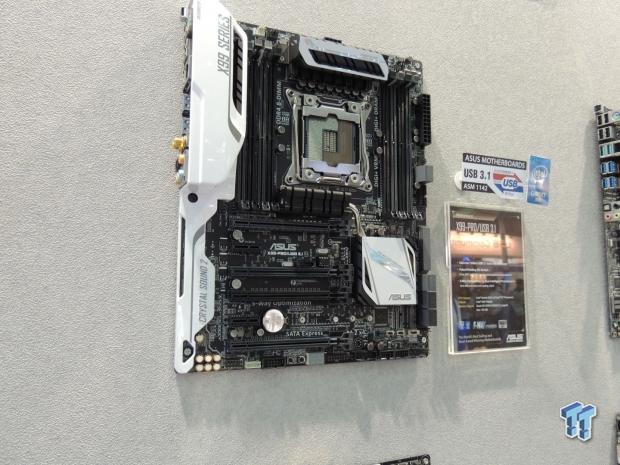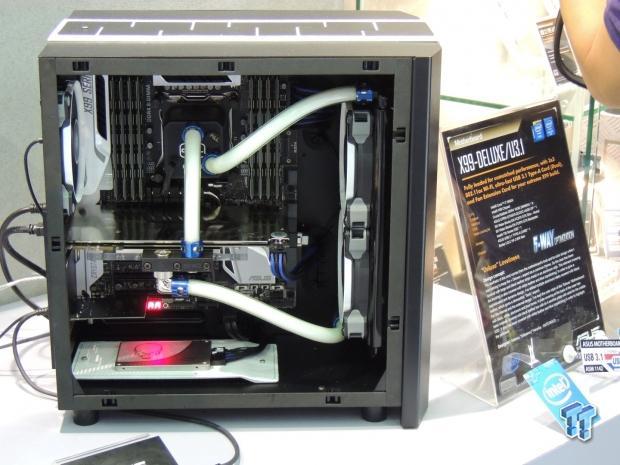 Related Tags