Showing off their new sponsor, Avexir Memory, GGF LAN Party has shared this amazing white and blue color scheme RAM which looks especially beautiful when paired with the white-themed ASUS Sabertooth motherboard.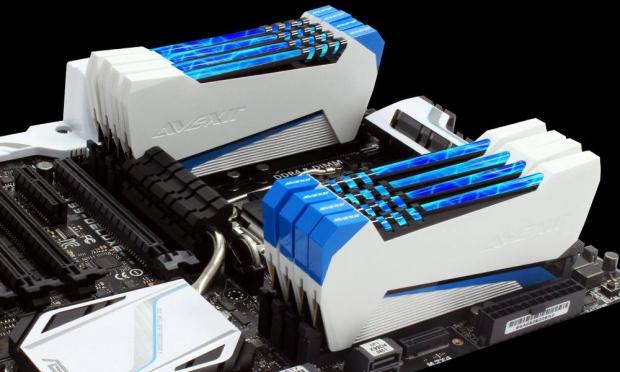 "Each stick comes with functioning lighting/tesla style tube," says GGF LAN admin Stuart Tonks, "this is just sheer beauty. Meet the Raiden Series DDR3."
With the full information available here, we've learned that this DDR3 RAM can be tailored for Dual or Quad channel builds alongside speeds ranging from 1866 MHz to 2400 MHz being available.
Unfortunately there's no DDR4 available to the public just yet, but we've been told it's coming.