NVIDIA withdraws overclocking support in latest GTX 900M drivers
NVIDIA customers are outraged as the latest driver release sees overclocking capabilities removed from the GTX 900M series of video cards.
Published Sat, Feb 14 2015 6:41 PM CST
|
Updated Tue, Nov 3 2020 12:10 PM CST
Many users are reportedly outraged due to NVIDIA's cancellation of overclocking capabilities for their 900M series - through the latest driver release. Although mobile video cards are not generally overclocked, customers who purchased systems containing GTX 980M GPU's were applying mild overclocks to get the most out of their system.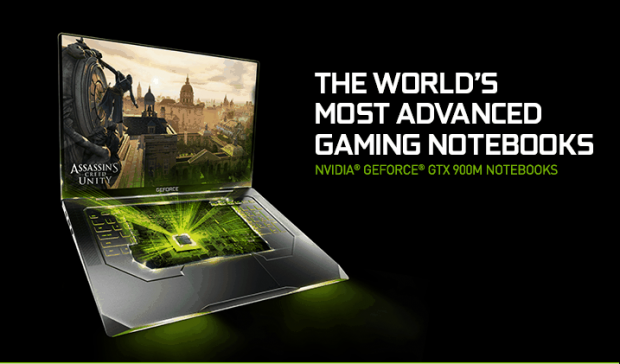 This driver update is the GeForce R347 (347.29), which has removed its overclocking tools and withdrew support for any third-party tools you may wish to install. Users have been issuing complaints on NVIDIA's official forums, which saw a response from NVIDIA staff. Manuel Guzman replied "unfortunately GeForce Notebooks were not designed to support overclocking. Overclocking is by no means a trivial feature, and depends on thoughtful design of thermal, electrical, and other considerations. By overclocking a notebook, a user risks serious damage to the system that could result in non-functional systems, reduced notebook life, or many other effects."
As seen on HotHardware, Guzman went on to express that allowing mobile GPU overclocking in the first place was a mistake made by his team and should have never been implemented.
Guzman also explained that "there was a bug introduced into our drivers which enabled some systems to overclock. This was fixed in a recent update. Our intent was not to remove features from GeForce notebooks, but rather to safeguard systems from operating outside design limits." The NVIDIA-pitchfork threads are still running rampant, with many users disagreeing with the outcome.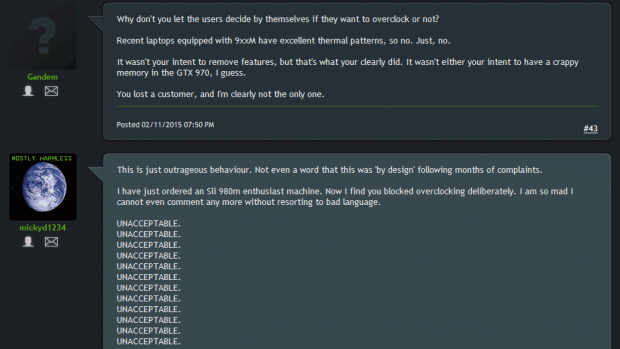 Related Tags