Considered the 'king of keys' when it comes to mechanical offerings, Cherry have just announced the release of their new MX Board 6.0, featuring their latest and most refined switches - self-named as RealKey Technology.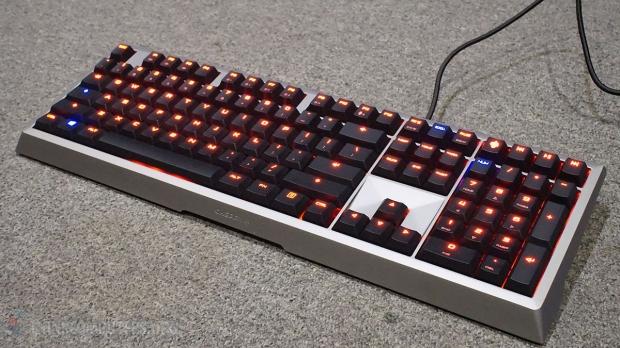 Including 100% N-key rollover, this RealKey Technology utilizes high bandwidth USB 3.0 connections to reduce keyboard latency, making key presses register quicker - don't be fooled however, this will not make you better at any computer game.
This keyboard is aimed at professional typists, software developers and gamers alike, providing a standard 102-keyset, macros and a red backlight. The MX Board 6.0 features a metal frame and a magnetically-attached wrist-rest.
Being released this Spring coupled with a 3-year warranty, expect the keyboard to set you back $219 on launch.