CES 2015 - Demonstrated through Dell's new UltraSharp 5K monitors, DisplayLink have been using single a standard universal USB cable to provide a stunning 5120x2880 resolution. This new advancement is said to future-proof notebook expansion and is being shown off at the DisplayLink booth over the CES 2015 period.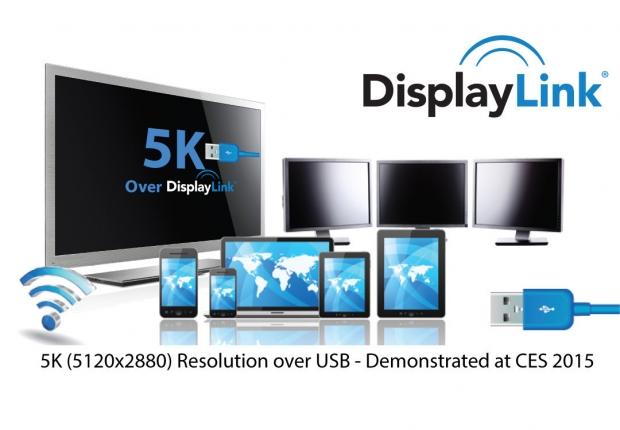 Thanks to their standard universal "Plug-and-Display" USB 3.0 cable technology, DisplayLink claim in their latest press release that they solve "the 5K connectivity problem and equally enables non-5K PC, notebooks, and tablets to connect to 5K displays."
To prove their point, they're using a stock Microsoft Surface Pro III connected over a standard USB 3.0 cable to a DisplayLink-based docking station, this docking station is connected to a Dell 5K UltraSharp UP2715K 27" Monitor, through the implementation of DisplayLink's latest 5K chipset.