Feeling sleepy? Virgin Media's DVR will auto-record when you pass out
15 year old Ryan Oliver and 14 year old Jonathan Kingsley help out the sleepty with an auto-recording TV device.
Published Sun, Dec 21 2014 8:45 PM CST
|
Updated Tue, Nov 3 2020 12:11 PM CST
"I've got your back bro" exclaims Virgin Media. If you're prone to falling asleep on the couch or have had a long day at work, Virgin Media has developed a new device that will auto-record your show to a connected TiVo box when you slip off to sleep.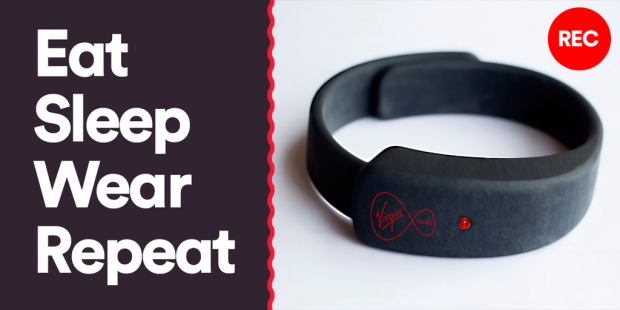 This wristband is named be KipstR and works in conjunction with a TIVo box, designed by 15 year old Ryan Oliver and 14 year old Jonathan Kingsley - two youngsters who were commissioned by Virgin Media to develop this 3D-printed device in their Manchester Creative Studio.
We've seeing more 3D-printed devices hit the market which is awesome to see. The way this hot piece of tech works is to utilize a pulse-oximeter to closely monitor the wearers blood flow and content of oxygen located within. When your heart slows down due to you nodding off, the KipstR will sense this and start recording your session.
Powered by a lithium-polymer battery and operated through a simple push button, this simplistic device also has a sleep mode indicator and a spark core chip to process the pulse-oximeter data. Ryan Oliver can't be happier with his project, stating that "building KipstR with Virgin Media was a brilliant challenge for us but we've learnt so much and are really pleased with the end result. And to top it off I now know what to get my dad for Christmas as he is always nodding off in front of the TV!"
Related Tags