Taxi drivers in France threaten to block Paris roads because of Uber
French taxi drivers and their bosses are sick of Uber, claiming massive protests will take place against the company.
Published Sun, Dec 14 2014 8:54 PM CST
|
Updated Tue, Nov 3 2020 12:12 PM CST
The roads leading into France's capital city may be in jeopardy this Monday, as Parisian taxi drivers are vowing to block major highways to protest the rise of Uber's ride-sharing service application - adding to yet another countries Taxi demographic unhappy with the company's offering.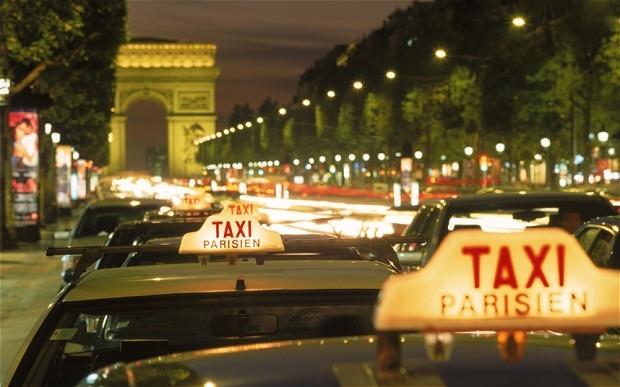 The court has refused a ban on the urban ride share service application Uber, seeing French cabbies threaten massive retaliation against the service that they claim is promoting unfair competition of their services.
UberPOP has a claimed 160,000 French users, with people being able to use their personal cars to transport passengers around at low rates. Taxi drivers are fed up with the recent rise in popularity of these services, bidding to the French commercial court to make a new law ot ensure Uber drivers have a harder time soliciting businesses. However, last Friday this law could not be enforced "until the government had published full details of the restrictions", as according to Business Insider.
Fed up with the lack of action, the president of French Taxi's, Ibrahima Sylla, claims that this action is "the straw that breaks the camel's back," with his business set to suffer due to the rise of Uber. Sylla's company is one of many that are set to join the early morning Monday protest, urging taxi drivers to meet at the northern Roissy Charles de Gaulle airport and the southern Orly airport at 05:00 am local time, then slowly travelling toward to city in a bid to block the roads.
Sylla further claimed that "this is a fight against Uber. We're fed up. Allowing UberPOP means leaving 57,000 French taxis high and dry, and thus 57,000 families. And that is out of the question."
Do you think this is a fair protest, or should these taxi companies accept the fact that they're being beaten by newer technology? We're interested to see your thoughts - is this a case of new-age business' forming globally and taking over, or do the taxi companies have every right to be upset?
Related Tags