NVIDIA rumored to skip 20nm GPUs, with TSMC making its 16nm GPUs
TSMC will reportedly be making NVIDIA's 16nm GPUs, with the company skipping over the 20nm process.

Published Thu, Dec 4 2014 4:37 AM CST
|
Updated Tue, Nov 3 2020 12:12 PM CST
TSMC is holding its annual supply chain forum sometime later today, where it's expected to unveil its new work on 16nm and 10nm node technologies. DigiTimes reports: "TSMC's 16nm FinFET process has passed full reliability qualification, and nearly 60 customer designs are currently scheduled to tape out by the end of 2015, the company announced previously. TSMC expects to move the node to volume production around July 2015".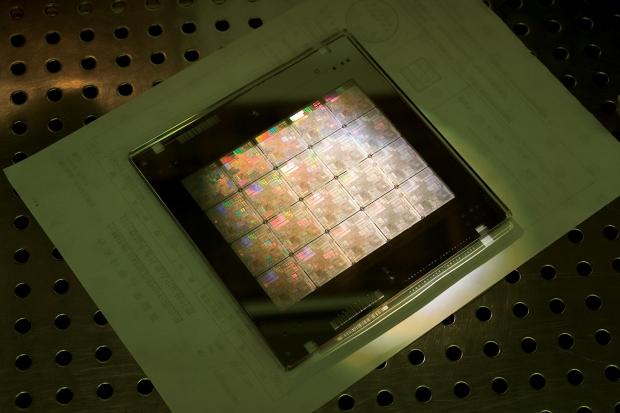 NVIDIA is part of this meeting, but its competitor AMD, is not. This is an interesting part of the story, as AMD looks like it could coming out swinging with its Radeon R9 390X, but what process will it be made on, and by who? With NVIDIA looking to shift its already very efficient second-generation Maxwell architecture on the 28nm node, over the 20nm node and directly to the even smaller 16nm process, we could see quite a large jump in what NVIDIA could offer with what could eventually be known as the GeForce GTX 1080.
I personally think NVIDIA could rename, rebrand, or change things up with the next GPU launch. Moving its powerful, but energy efficient Maxwell architecture to a smaller process, could result in a massive change for NVIDIA. If we're already seeing such an improvement from the GeForce GTX 780 Ti to the GeForce GTX 980 on the same process, what can NVIDIA do when they're working with 16nm? Would it simply arrive as the GeForce GTX 980 Ti? Or would NVIDIA have enough power to really ramp things up, providing maybe an entire generational jump in performance, eclipsing anything AMD can do, or retaliate with, and change things up with a rebrand, or a new number scheme of GeForce GPUs?
Related Tags