Samsung enters volume production using its 14nm FinFET process
Samsung's 14nm FinFET process enters volume production, with AMD and Apple both benefiting.

Published Sat, Nov 29 2014 1:02 AM CST
|
Updated Tue, Nov 3 2020 12:13 PM CST
We still live in a world controlled by mostly 28nm technology, but 20nm is popping its head over the horizon, and 16nm is floating in over that same mountain. Samsung has reportedly moved into volume production of its 14nm FinFET technology, which is a big deal.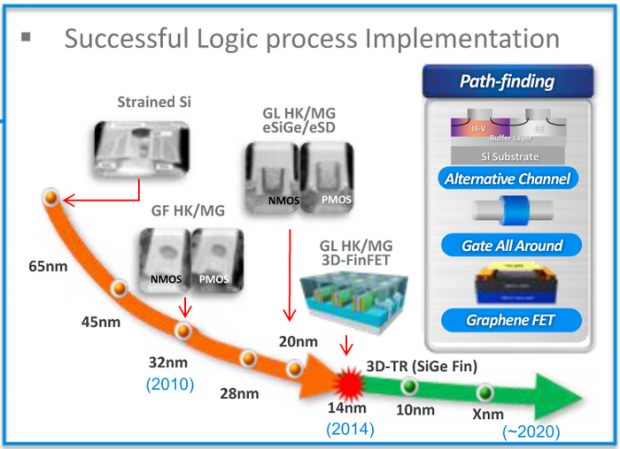 Samsung will be building its next-gen Exynos processor on its own 14nm process, but both Apple and AMD will be benefiting from Samsung's super-small process. Intel is moving toward the mass production of 14nm 3D transistor technology, with its Broadwell-based Core M processors already shipping, but Samsung is right behind them ready to go for AMD, Apple and of course, itself.
Comparing 14nm against 20nm, we can expect the core area to be reduced by 15%, reduced power consumption by up to 35%, or an increase in processor frequency of 20%. Samsung will be the first to use its 14nm process, but I'm sure Apple will be right behind it with its upcoming A9 processor, which Samsung will build for its arch rival. So we can expect Apple's next-gen iPhone to have Samsung's technology at the heart of it, again.
Related Tags