France is pissed off with Assassin's Creed: Unity and Ubisoft
France calls Assassin's Creed: Unity anti-Revolutionary 'propaganda'

Published Tue, Nov 18 2014 1:27 AM CST
|
Updated Tue, Nov 3 2020 12:13 PM CST
It looks like myself, and countless other gamers aren't the only ones pissed off with Ubisoft right now, with a former Minister and Presidential Candidate in France, Jean-Luc Mélenchon, denouncing Assassin's Creed: Unity as "propaganda" that favors the "favors the narrative of France's ruling elite over the revolutionaries" reports Polygon.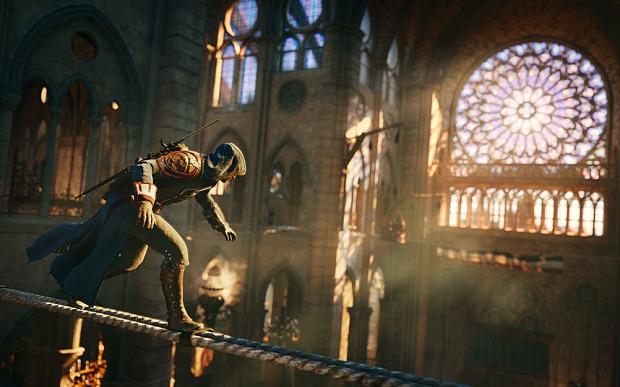 Mélenchon spoke on French radio, with the Daily Telegraph translating him, where he said: "[Unity] presents an image of hatred of the Revolution, hatred of the people, hatred of the republic which is rampant in the far-right milieu". He added a description of Marie-Antoinette as "that cretin, who is celebrated as a poor little rich girl" in AC:U.
He also said: "The man who was our liberator at a certain moment of the Revolution, because the Revolution lasted a long time, Robespierre, is presented as a monster. It is propaganda against the people, the people who are [portrayed as] barbarians, bloodthirsty savages. In 1789 there were the poor aristocrats, and they are presented as fine upstanding people".
Related Tags