Dead husband's ashes taken into T-Mobile after contract dispute
A widow has taken her dead husband's ashes into a T-Mobile store after they wouldn't cancel his monthly contract.

Published Mon, Nov 17 2014 2:21 AM CST
|
Updated Tue, Nov 3 2020 12:13 PM CST
Maria Raybould's husband passed away from cancer not too long ago, but shortly after, T-Mobile ordered her to pay a cancellation fee on her husband's mobile phone contact.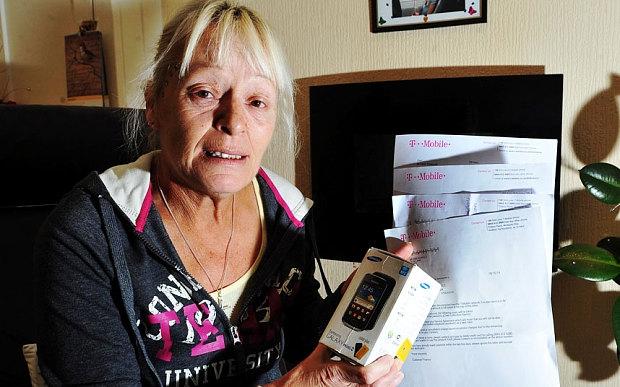 Raybould even took in her dead husband's ashes into her local T-Mobile store, as well as the death certificate, and funeral bills, all of which the company refused to acknowledge. The widow continued to receive threatening letters from bailiffs, and when she confronted T-Mobile staff, she suffered a panic attack.
She said: "I've been up to the shop with the death certificate, with a letter from the crematorium, the funeral bills - even his ashes. I took in everything I could. I lost it in the shop. I gave them 20 minutes to sort it out. I went outside and had a panic attack. When I went back in the girl told me she had spoken to the manager and they were going to stop the contract. Then I had another letter about the bailiffs". Raybould said that the day after her husband died, she had her son contact T-Mobile about cancelling the contract, but the company said they needed to see the death certificate.
Raybould visited T-Mobile three times attempting to convince the staff that he died, but the company continued to hound her to pay £129, or around $202 in unpaid bills, or face a cancellation charge. She continued: "It's gone downhill since then. I've had texts since then asking if David wanted to pay an extra £2.50 for broadband and letters saying that bailiffs would be coming". The widow said that it had been easier to bury her husband, than it was to cancel his mobile phone contract. She continued: "How dare they put me and my sons through this after all we have been through already? I wouldn't want anyone to go through what we have gone through over the last few months. It was easier for us to bury him than sort this out".
T-Mobile has since apologized, saying that there was some form of delay with its automated process, a process that cancels the balance which resulted in the harassing bills being sent to her. A spokesperson for T-Mobile said: "We apologise to Mrs Raybould for any distress caused at this difficult time. We can confirm that the account has been closed and the balance cleared".
Related Tags