The Federal Aviation Agency (FAA) posted a warning that says drone operators that fly their aircraft near or over sports stadiums and racetracks could be punished by monetary fines and up to one year in jail. The rules will change flight patterns over 150 stadiums and racetracks with 30,000 or more people.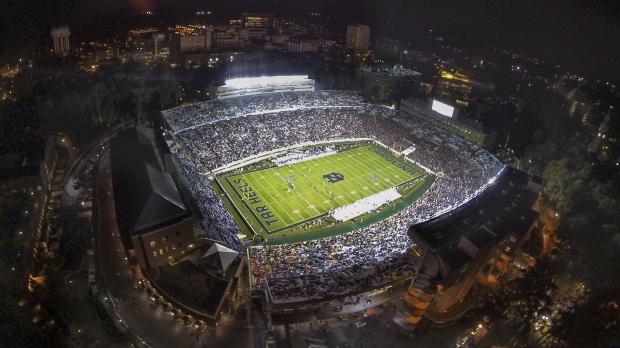 Drones will no longer be able to fly under 3,000 feet within three miles of a NCAA Division I college stadium, Major League Baseball (MLB) stadium, or National Football League (NFL) stadium - and the same rules apply for any Indy Car, NASCAR Sprint Cup or Champ series auto tracks.
The FAA is working to commercialize drone use, and while that has proven to be a drawn out mess, a growing number of private citizens are flying drones.