EVE: Valkyrie shown off on the Oculus Rift with GeForce GTX 980 SLI
NVIDIA has EVE: Valkyrie on display, powered by its new GeForce GTX 980s in SLI running on the Oculus Rift DK2.

Published Thu, Sep 18 2014 10:45 PM CDT
|
Updated Tue, Nov 3 2020 12:14 PM CST
NVIDIA Editor's Day 2014 - After the top press in the world heard about the new GeForce GTX 900 series, and its more-than-impressive Maxwell architecture, the demo room was open for a few hours for us to all go have play around in. One of the demos that I simply had to try was EVE: Valkyrie, on the Oculus Rift DK2, powered by NVIDIA's new Maxwell-powered GeForce GTX 980 GPUs, in SLI.
You can see the video above, a tour of the various demos, toward the end we check out the EVE: Valkyrie setup - with four PCs running GeForce GTX 980 SLI, and the Oculus Rift DK2.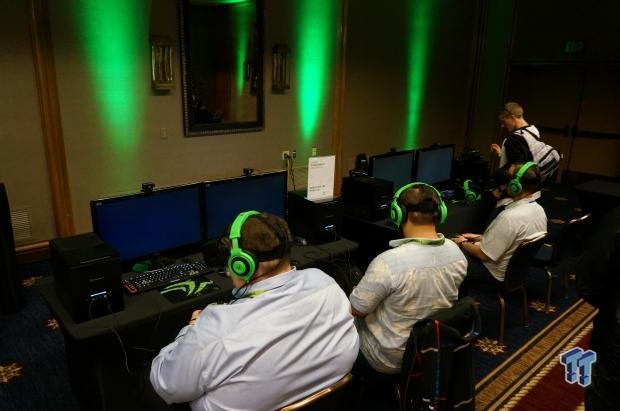 The four PCs filled with various media playing around in the deep space of EVE: Valkyrie.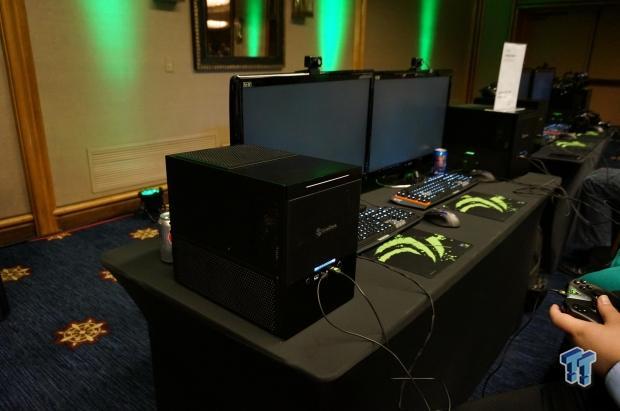 The Silverstone chassis powering these systems, nice and small and thanks to the low heat output of the GTX 980s, two of them in SLI aren't generating that much heat.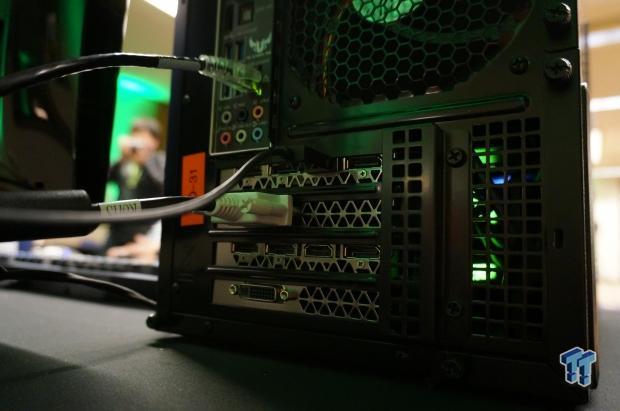 On the back, we can see that they're using an HDMI connection for the Rift, with the display powered by dual-link DVI.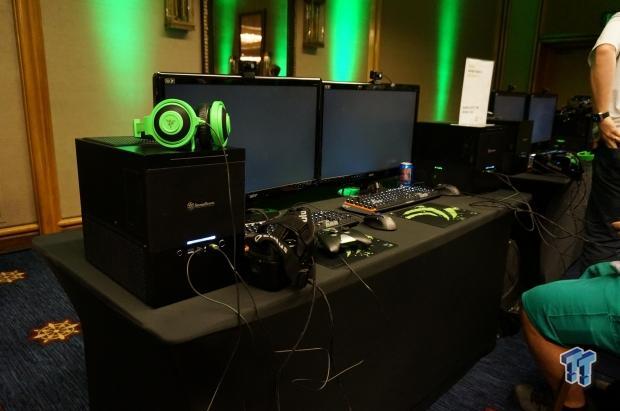 A slightly closer look at the setups.
Related Tags