Cappuccino and fuel among items heading to ISS on ESA resupply ship
ISS resupply mission is set to dock next month and has gone off without a hitch so far.
Published Thu, Jul 31 2014 9:02 AM CDT
|
Updated Tue, Nov 3 2020 12:15 PM CST
The International Space Station requires a constant stream of new components, food, and water to remain in operation. Sometimes the US send up supplies and scientific gear and sometimes the resupply ships come from Europe. A new supply mission is underway from the ESA that sent an Ariane 5 rocket into space with a cargo ship aboard to resupply the ISS.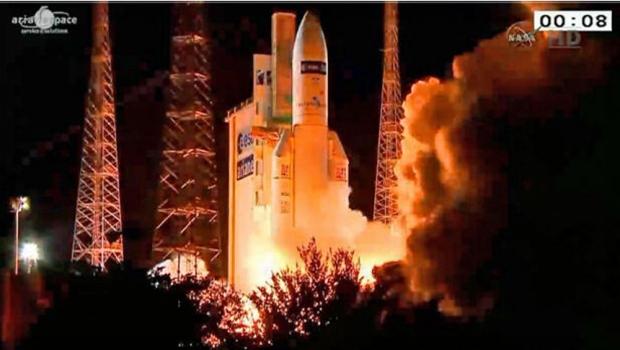 This particular resupply mission had something onboard that astronauts on the ISS will really appreciate, cappuccino and tiramisu. The resupply ship is set to dock with the ISS on August 12 at about 9:30 am. This is the last resupply mission that the ESA will perform.
After this resupply mission all future resupply will be handled by Russian Progress spacecraft and the Japanese HTC cargo ships. In the US resupply, missions will be handled by SpaceX and Orbital Sciences. Among the 5941 pounds of material on the resupply ship are cappuccino, water, oxygen, air, research gear, and spare parts. The cargo ship also contains 1896 pounds of fuel to be used by the Russian thrusters aboard the ISS.
Related Tags