Rats use whiskers like humans use hands, research says
Animals are capable of controlling their whiskers way more than previously thought, akin to how humans use hands find their way through the dark.
Published Wed, Jul 9 2014 3:34 PM CDT
|
Updated Tue, Nov 3 2020 12:15 PM CST
Rats actually use their whiskers in a similar way that humans use their hands and fingers, particularly when exploring the dark, according to a revelatory new piece of research on the rodents.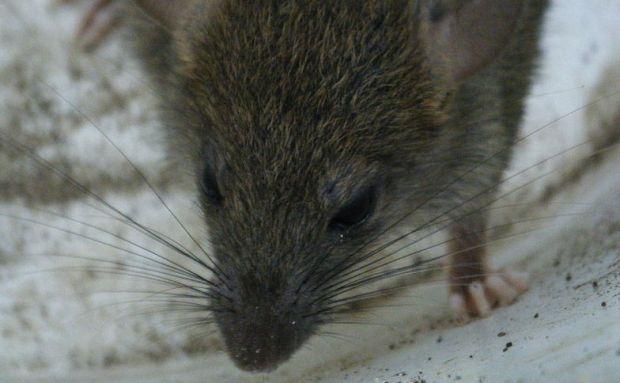 Although it's long been known that mammals tend to use their whiskers to navigate dark patches, the full extent of control over the facial features was not known until now. Academics at Sheffield University set about using high speed videography to keep an eye on animals, each of which had been trained to run circuits for treats. Undergoing different scenarios, such as putting obstacles in their way or taking away visual cues, showed that the animals used their whiskers in a "purposeful" way to complete the track.
As the rats got quicker at running circuits, they also tended to change their whisker movements accordingly - whether that was to sweep surfaces or pushing their whiskers forward to detect objects that could be in their way. In the scenarios where they were likely to run into objects, the animals were more cautious and deliberately felt their way around using their whiskers. "All mammals except humans use facial whiskers as touch sensors. In humans we seem to have replaced this sense, in part, by being able to use our hand and fingers to feel our way," said Professor Tony Prescott. "The rat puts its whiskers where it thinks it will get the most useful information, just as we do with our fingertips."
Related Tags