Computex 2014 - With everything continuing to be under wraps on the upcoming X99 chipset from Intel due out later this year. The folks over at EVGA where showing off a motherboard with no name what so over. Asking if it was the upcoming X99 the "We're not allowed to mention anything about it" was more than enough to let us know just what was in front of us.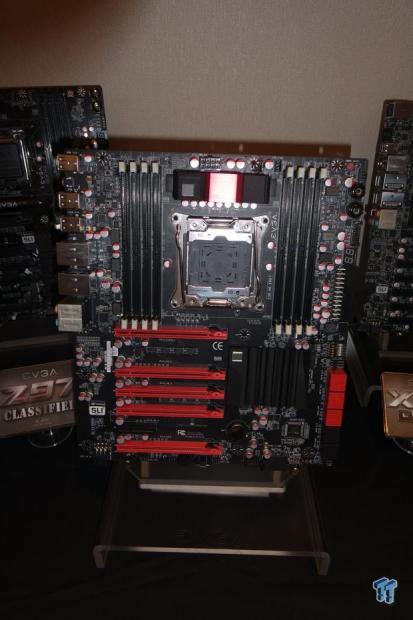 While we don't have any official information we can simply only work off what is in front of us. Looking at the board below you can see we've got eight DIMM slots across the top of the board which will house DDR4. On the right side you can see we have a power and reset button, LED Debug and our main 24-Pin ATX power connector to the right.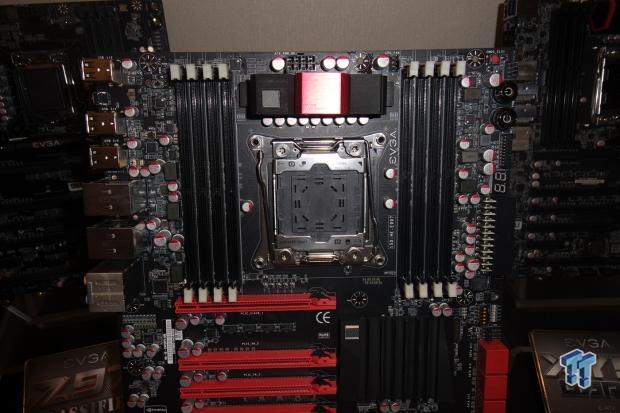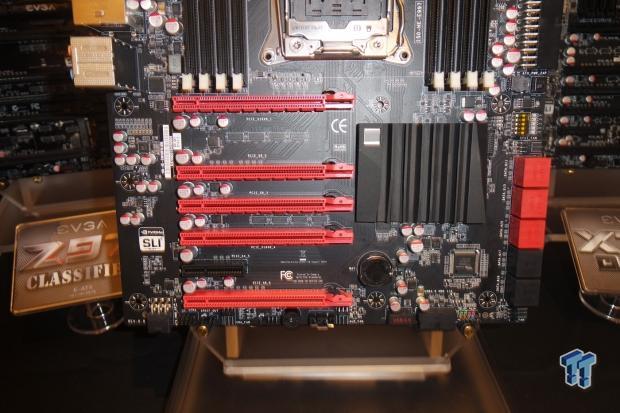 Across the bottom of the board you can see we've got five PCIe x16 slots along with a single PCIe x4 slot. The bottom right hand corner also shows off 10 SATA slots; six of which we can assume run off the X99 chipset. While EVGA couldn't confirm; based on the color design and the naming scheme, it's safe to say that this will be the EVGA X99 FTW Motherboard. They did let us know that it hasn't been finalized yet, though, so we could see some changes. Keep an eye out for more on X99 as we draw closer to its late Q3 / early Q4 launch.