Leave it to griefers to ruin a good thing in Minecraft. Last week Denmark proudly announced the unveiling of a 1:1 scale replica of its country that was built-in Minecraft by a Danish geodata firm. The model was truly a thing of beauty and was built out of more than 4,000,000,000,000,000 blocks which equated to a file size of 1TB. Unfortunately, the firm failed to disable certain features on the server, and griefers soon began blowing up the remarkable digital replica.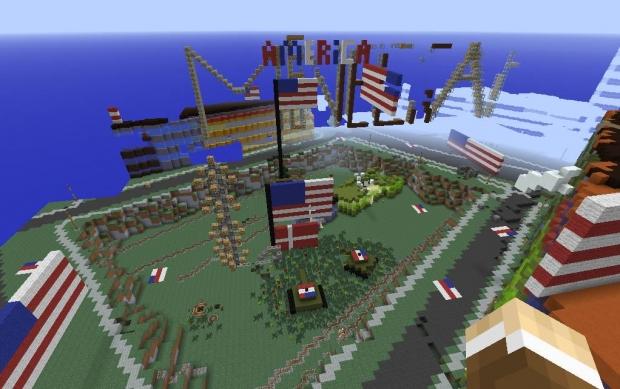 "We consider that as a nature of playing Minecraft - elements are broken down and new are being created," the firm said in a statement. "Therefore we will not reboot the demonstration of Denmark in Minecraft. But occasionally we will rebuild minor areas if buildings are removed and nothing new is being created. We are very happy to see so many players around the world creating fancy nice things and have fun."
While many of you are face-palming right now, and stating obvious responses, one of the more hilarious aspects of this griefing is the fact that the destruction of Denmark was made to look like an invasion from the united states. Blocky flags were raised and some tanks even made an appearance.