Researchers find lost Andy Warhol art from 30-year-old floppy disks
History documenting the early convergence of art and digital technology by one of the world's most revered artists reclaimed.

Published Sun, Apr 27 2014 2:52 AM CDT
|
Updated Tue, Nov 3 2020 12:17 PM CST
Readers over the age of 25 will probably have less than fond memories of trying to retrieve precious data from floppy disks - the once popular, but extremely delicate data storage from a by-gone era. Whilst there is debate on how long these disks can hold their data (and they depend on huge variances), researchers have pulled off an impossible task - pulling data off nearly thirty year old discs from the Amiga 1000 computer. And the data wasn't just any old fluff, but an incredibly important insight into an emerging art form, by one of the world's most revered artists.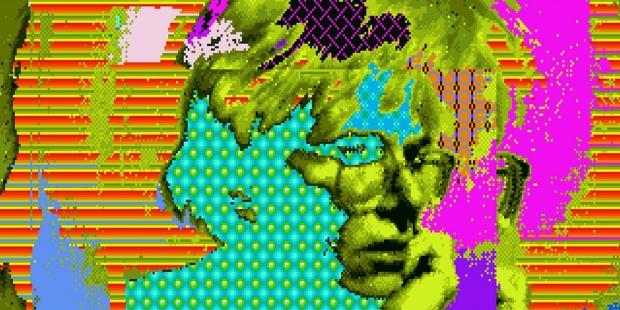 Pop artist Andy Warhol, commissioned by the Amiga Corporation in 1985 to produce digital art to promote the Amiga 1000, produced a number of images which called on his frequent subjects such as the Campbell's Soup tin, a self portrait and actresses Marilyn Monroe and Debbie Harry - the making of the latter which can be found below.
Whilst the 5.25" disks became the property of the Warhol Museum in Pennsylvania, curators had no means to read the discs and so they lay dormant, until arousing the attention of artist Cory Arcangel who led a successful effort to extract the data.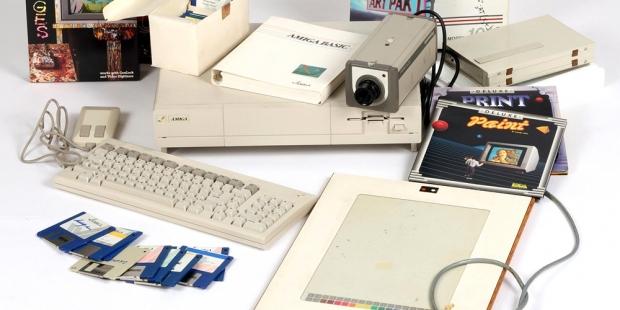 The resulting images are a revelation for fans of the artist and document a time when art and technology began to converge and also serve as some of Warhol's final works, before his death less than two years later.
Related Tags