Rumours of NVIDIA's sequel to its Shield handheld gaming console seem to be confirmed as a new test model of NVIDIA Shield was spotted in AnTuTu's website which contained specifications.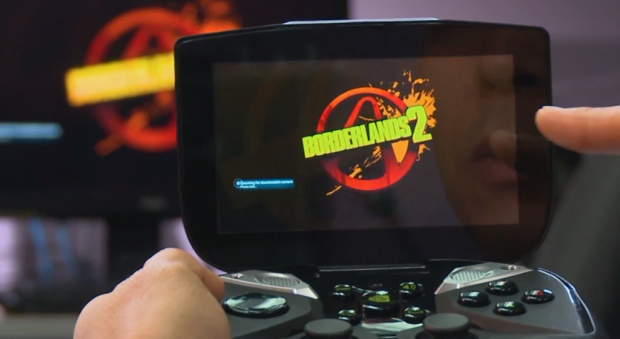 NVIDIA's first gen shield was released in July 2014 and was a console game controller with 5" touchscreen where you can play Android games and stream PC games. Recently it also received a huge update which provided an out-of-home game steaming, enhanced functions in Gamepad mapper tool, support for Bluetooth keyboard and mouse in console mode, followed by Android KitKat 4.4.2.
However according to the recent news, it seems that NVIDIA wishes to up the hardware specifications.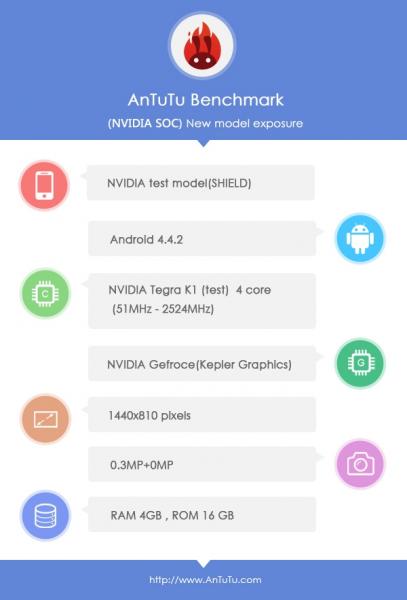 According to the AnTuTu charts, the device uses NVIDIA Tegra K1 processor with 192 CUDA core. It has a screen resolution of 1440 x 800, 4GB RAM, 16GB internal storage and a 0.3 mega-pixel camera. The Shield 2 was also using Android 4.4.2 'KitKat' OS.
Except the OS, it seems like a pretty decent bump on specs. The first-generation shield used Tegra 4 with 72 GPU cores with 1280 x 720 resolution screen, 2GB RAM and 16GB internal storage with no camera.