GM says 8L90 8-speed auto trans will shift faster than a Porsche DCT
GM's new 8L90 8-speed automatic transmission promises to be lighter and more efficient than the outgoing 6-speed while shifting via paddles quickly.
Published Tue, Apr 8 2014 11:34 AM CDT
|
Updated Tue, Nov 3 2020 12:17 PM CST
One of the most exciting cars that GM has produced in recent years is the Chevrolet Corvette Stingray. The 2015 Stingray will have a new automatic transmissions option that enthusiasts should like. It's not a dual-clutch transmission as you would find in other high-end cars; rather it is a more traditional automatic transmission with a torque converter.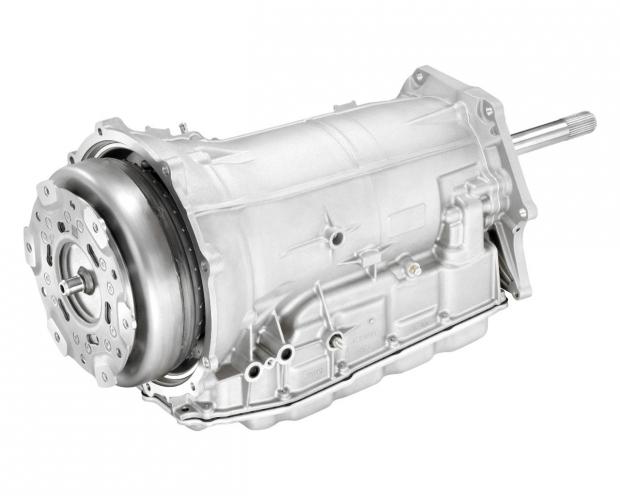 More than a few enthusiasts, though that would mean it was a slow shifting slush box that wouldn't be up to track or performance driving. GM is talking a bit about the 8L90 8-speed transmission with paddle shifters and claims that this transmission can shift faster at wide-open throttle than the dual-clutch unit in a Porsche 911.
GM says that the transmission is eight-hundredths of a second faster in shifts than the 911 DCT is. The same auto transmission is able to be smooth around town thanks to the torque converter. This transmission will be offered in the standard Stingray and the Z06. The normal Stingray will get a different torque converter and gear ratios than the Z06 will get.
"Corvette Stingray's new eight-speed automatic delivers the comfort and drivability of a true automatic transmission, as well as lightning-fast shifts and the manual control that enhance the performance-driving experience," said Bill Goodrich, assistant chief engineer for eight-speed automatic transmissions. "It was designed to enhance the Stingray's driving experience, with performance on par with dual-clutch designs, but without sacrificing refinement."
Related Tags